ArcGIS Pro - Tips for Experts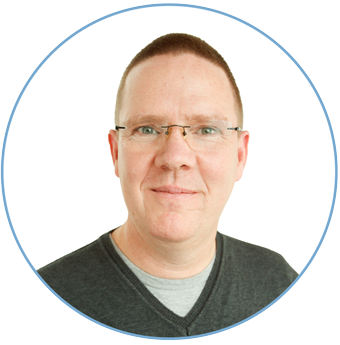 Egge-Jan Pollé
Esri Technology Specialist
Map Series: Printing a series of maps with ArcGIS Pro
Imagine: You have datasets associated with national parks and you want to print a nice map for each park. This can be done quickly and easily with Map Series in ArcGIS Pro.
In this blog post, we discuss how to create a layout once and use it to then print a series of — in this case — twenty maps. (In ArcMap, part of the 32-bit ArcGIS for Desktop, this functionality is called Data Driven Pages. The new 64-bit ArcGIS Pro not only simplifies the process, but it also opts for a different, clearer name.)
We have followed these steps:


Added a map window to a new project in ArcGIS Pro via INSERT > New Map
ASet the Land Registry Topography (i.e. Basisregistratie Topografie – BRT – by Kadaster) of the Land Registry as a background map. This is a WMTS service that is offered via PDOK \ NGR. This service has been added to the project via INSERT > Connections > New WMTS Server
Projected our favorite Feature Class with the 20 National Parks in the Netherlands, with a transparent filling and a thick red border.
BUILDING THE LAYOUT
Adding a layout to the project is done via INSERT> New Layout; we opt for a landscape A3 format.
We added a Map Frame to the layout via INSERT> Map Frame. This Frame is perhaps the most important (and in our case, also the largest) part of the layout, because it shows the map. The figure above shows that our Map Frame is 39.00 by 23.70 cm in size.
And then it's time for magic: with a right mouse click we open the Layout Properties (see the image below), and at Map Series we activate our range of maps. A list of 20 layouts now appears in the Contents panel.
We then expanded the layout with our company logo, via INSERT> Picture, with a legend, via INSERT> Legend, with our address data and a source reference, via INSERT> Text, and also with a number of dynamic texts - such as the map title, the scale and the print date (via INSERT> Dynamic Text).

PRINT AS PDF
Printing the map series to PDF files is done via SHARE> Export Layout. With the Export Options we have indicated that we want each map printed in its own PDF file. It is also possible to print all maps as a book in one PDF (but with the BRT Background Map that is used, that produces a file of almost 250 MB).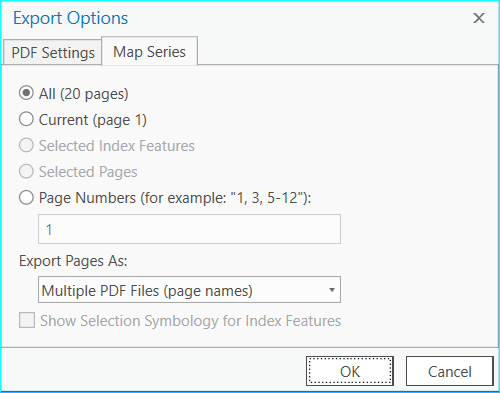 reuse
As mentioned, it is very easy to create a professional-looking layout for a map series with ArcGIS Pro. Because the layout is stored in the project file — in other words in the APRX file — it can be reused very easily, even if new national parks have been added or if existing parks have changed their name or their boundaries.
Give it a try!