Are you short on staff? Hire an entire team!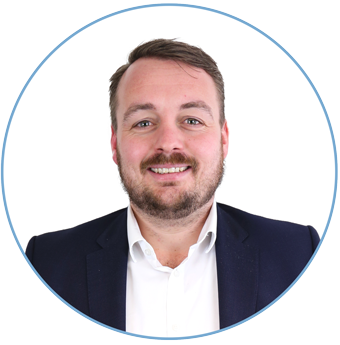 Michael Weggemans
Business Manager Overheid
The staff shortage is greater than ever. The ICT sector is also struggling with the consequences of this situation. I expect the labour shortage to continue during the coming years. Therefore, I like to actively think along with Tensing's customers to keep the quality of work high in the current labour market. My name is Michael Weggemans and I work as Business Manager at Tensing. I have four solutions to staff shortages in the GIS sector that I will share with you in four blogs in the coming months. Solution one: don't hire just one professional, hire a full team!
Hiring a whole team, what does that look like?
IT Consultancy needs no introduction. Does your organisation lack specialist knowledge? Then hire an external consultant to help you further. Hiring an entire team is a different story. In 2023, this is not yet an established phenomenon. Variations of this service already exist, under different names, such as High Performance Team, Dedicated Team or Team as a Service. The big similarity between these services: you hire a team containing all the specialisms you need to complete an IT project in a relatively short time. That team has been working together for years, so it is already in tune with each other.
An example of what such a team might look like for a GIS project:
Product Owner (internal);
Scrum Master (external);
Information Analyst (external);
Senior Developer (external);
Junior Developer (external);
Technical Application Administrator (external);
Software Tester (external);
GIS Architect (external);
The team includes members with soft skills, hard skills or a combination of both. With this composition, you have everything you need to bring every GIS project to a successful conclusion. The team is responsible for thinking and acting at all business levels: i.e. operational, tactical and strategic. The Product Owner is on the payroll of the hiring organisation and provides liaison with the client.
Text continues below image.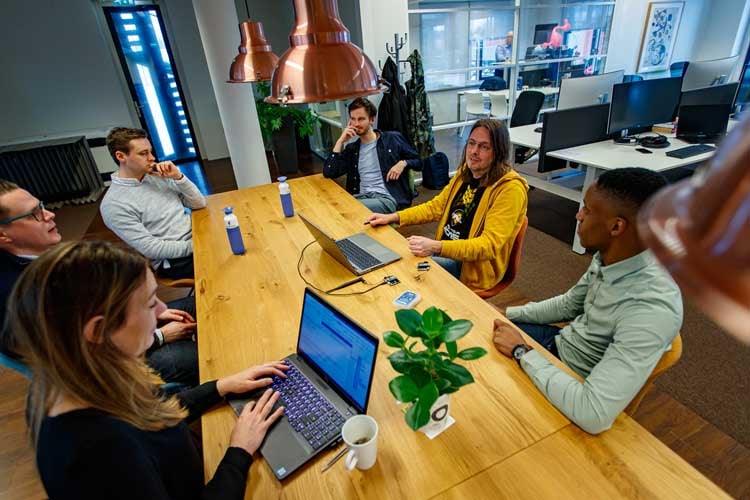 Agile working as it is meant to be
Working Netherlands already needs no more convincing of the benefits of short-cycle working. So I'm not going to do that. Hiring a full team is particularly suitable for projects with a very clear goal in a relatively short period of time. Building an application within two months, for example. The project team focuses entirely on this goal and divides a project on two-week cycles with heads and tails. Agile working as it is meant to be, in other words.
I can already hear you thinking: Agile working can also be done with a composite team of internal and external people. True, and that is also happening now in a lot of organisations and can certainly work well. The main difference is the degree of continuity: when hiring, you get a project team that has been working together for a long time and is extremely well attuned to each other. Because: the team remains the same, the working environment changes.
Biggest advantage of hiring full team
You can sum up the benefits of working Agile 'as it should be' one-to-one as the benefits of hiring a full team. The main advantage is that Agile blood runs through the veins of all members of the team. They are used to taking responsibility for their own work, to being flexible, to putting results first and to achieving a big result with a small club of people in a relatively short period of time. I stress: despite the speed, this is about a high-quality end result. It is precisely because the team is already so well matched that they can deliver a good end result quickly.
BE HAPPY AT WORK, CELEBRATE VICTORIES
By celebrating victories often, you get a positive energy spiral in the workplace. A team that works towards a (partial) goal every fortnight often has victories to celebrate. Due to the small size of the team and thus the high involvement of individual members, the impact of this sense of victory is high in a project team that always works in a short-cycle manner.
Text continues below image.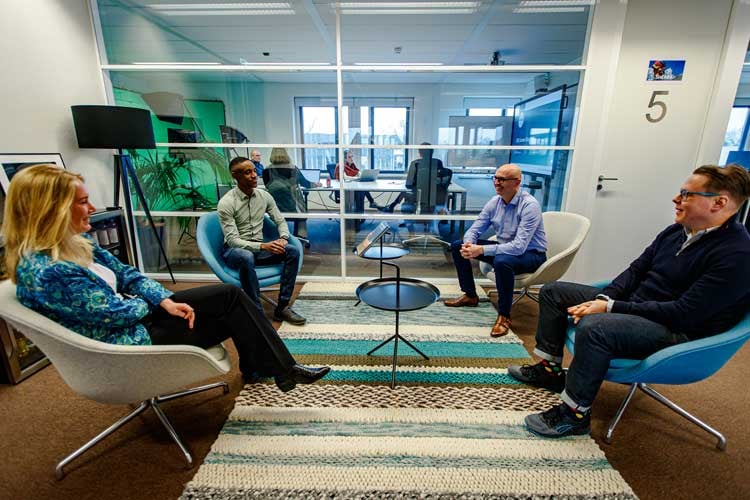 The development of team members is also very fast in a small team. I take a Junior Developer as an example. In a team of eight members, this Junior Developer learns quickly. The cooperation with other team members is so intensive that the learning process goes much faster than in a specialised development team. This personal growth creates job happiness, which in turn ensures a qualitative contribution to all the projects he or she participates in.
Tensing already has well-attuned teams running around at Rijkswaterstaat and Alliander. In the coming months, we plan to pilot deploying full teams at existing customers. Interested in discussing the possibilities? Please contact me for a consultation!