Data Science offers insight during FME World Tour 2018 in Ede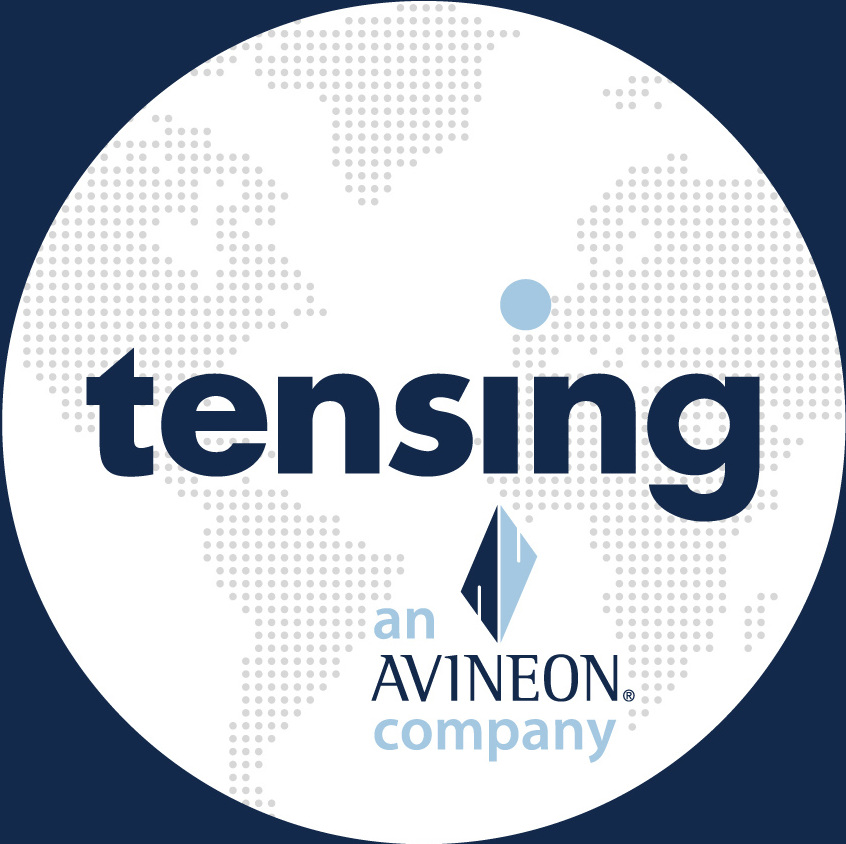 Tensing
On Wednesday, April 18, 2018, Tensing and Red Geographics organized the largest FME World Tour event in the Netherlands. With 120 participants it was a great success! Knowledge sharing was at the heart of the varied programs — from development within FME and stories from Schiphol, BAR organization and ProRail about the application of FME in their organizational processes, to a slow-cycling competition and a Hackaton APIs.
USING DATA EFFECTIVELY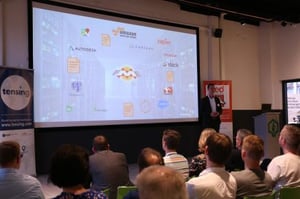 Sanne van Paassen, former cyclocross athlete, kicked off the program. She shared the importance of data in optimizing your performance, based on her experience as a top-performing athlete. Using data effectively is crucial here, but it is also important to set ambitious goals. Stewart Harper and Atsuko Froats represented Safe Software during this day. Stewart told about the new possibilities and developments of FME 2018. Stewart Harper: "FME Server 2018 is easily deployed across many machines."
POWERFUL SOLUTION THANKS TO GEOGRAPHICAL DISPLAY
We ourselves shared knowledge and insights about the broad possibilities for deploying FME in organizations. Erik van de Schaft: "By combining Data Science and geo based on ArcGIS and FME, you create a powerful solution because of the geographic representation of the result." Corné Brünink and Ivo de Liefde gave demos about data validation based on set conditions, optimizing cooperation between parties (e.g. government and contractors) and self-service information.
WIDE APPLICATION OF FME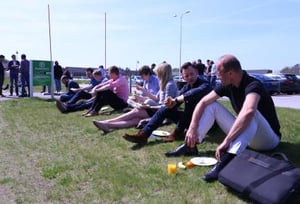 After a delicious lunch outside in the sun with 25 degrees Celsius, Hans van de Maarel from Red Geographics presented his knowledge of and experience with FME. Subsequently, Schiphol, BAR organization and ProRail presented information about the broad application possibilities of FME within their organizations. In addition, 25 participants started working with FME themselves during the Hackaton APIs, using real-time data from, among others, all bicycle shops in New York.
SLOW CYCLING WITH SANNE VAN PAASSEN AND STEWART HARPER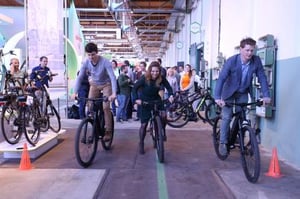 In between, it was time for relaxation. The "cycling slowly" competition started while enjoying a drink. Participants competed with Sanne van Paassen and Stewart Harper. This caused many hilarious images. Many participants found slow cycling a lot harder than expected. We congratulate Damiano Luzzi on winning this competition.
FME QUIZ AND PERSONALIZED TRANSFORMER REFERENCE GUIDE
Finally, Martin Koch presented the traditional FME Quiz. On the basis of flags and country outlines randomly selected by FME, participants had to guess which country was in the picture. This caused a lot of hilarity and rivalry among the participants, and the prizes literally flew through the air. On departure there was a personalized FME Transformer Guide for all visitors. After a relaxed drink, the FME World Tour 2018 in Ede ended.
We look forward to all the beautiful and new applications with FME. Curious about the presentations from this day? View them here.