Faster processing of data that your mobile collects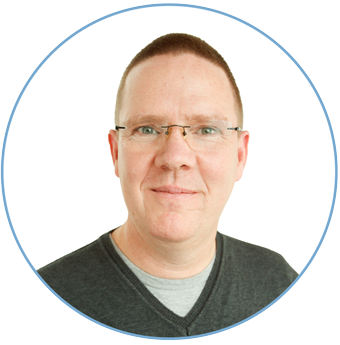 Egge-Jan Pollé
Esri Technology Specialist
Organizations such as water authorities, municipalities, provinces and contractors work in various locations. Collaboration between back-office staff and field workers is crucial in these organizations to ensure that processes are correctly and accurately carried out. In the field, smartphones and tablets are an ideal solution because of their large number of sensors and their reasonable cost as a consumer good. The good news is, you avoid paper-based processes — which has many distinct advantages.
Consider, for example, the deciphering of handwriting, the possibility of adding individual notes, and the extensive processing time (once in the field and once in the office). In short, isn't it time to unlock your data so that everyone has access to the same data and so it can be updated automatically?
USE CONSUMER ELECTRONICS
Thanks to the rapid development of the tablet and smartphone, there are many new opportunities for mobile data collection. These devices are already equipped with a large number of reliable sensors. In addition, everyone already uses their smartphone on a daily basis. We see that apps for collecting data are quickly adopted. Finally, the price of consumer products is considerably lower than professional equipment, so the initial investment is limited.
STANDARD APPLICATIONS
Within the Esri platform, there are a number of standard applications that, post-installation, are excellent for use on location. The two applications that we usually use are Collector for ArcGIS and Survey123. Both tools are relatively easy to set up and adapt to the wishes of the client. Collector is particularly strong for existing assets, and Survey123 excels when it comes to collecting data about new assets. Our challenge is to organize the process of data enrichment or data collection as intelligently as possible — for example, by linking it to data from other sources or by automatic data validation. In this way, data actually provides relevant insight.
MOBILE DATA WINNING IN PRACTICE
FAST ONLINE PUBLISHING
Thanks to the use of the Esri platform, data can also be quickly published and shared via ArcGIS Online. Once an employee from the field service has stored his data, it is immediately available to everyone with the right permissions — so you can easily and quickly collaborate without having to deal with several different departments. An additional advantage is that ArcGIS Online is currently one of the most important products within the Esri platform and is therefore regularly improved upon in meaningful ways.
COMPLETE INTEGRATION OF BACK OFFICE AND FIELD SERVICE
The most important result of the use of smart solutions in the field is the optimization of almost all administrative processes. It is precisely this accelerated administrative handling that ensures improved communication with both internal and external stakeholders. This benefits everyone, because they can then focus on the core of their work.