Why is the integration of GIS and BIM interesting for municipalities?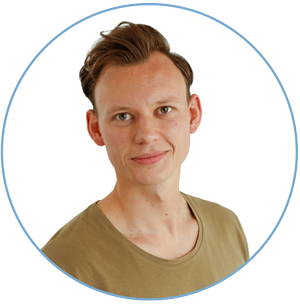 Xander den Duijn
Entrepreneurial Consultant
Whether it is about mapping an entire municipality, a neighborhood, an industrial area or a shopping center - more and more municipalities are planning, analyzing, presenting and managing their areas and assets by using a detailed digital 3D environment. The integration between Geographic Information Systems (GIS) and Building Information Modeling (BIM) makes it possible to better streamline processes around area development and management.
In this article I explain what advantages the combination of BIM and GIS can offer municipalities.
Currently only the more large municipalities are active in the field of BIM / GIS. But interest in the other municipalities is growing due to the growing awareness that the combination of BIM and 3D GIS considerably speeds up and improves the processes construction and management processes.
Consider, for example, the creation of support among public groups, the management of assets, the faster processing of applications for environmental permits and the streamlining of processes relating to tendering and contracting for buildings or public spaces. Just a few reasons why more and more municipalities use 3D GIS in their surroundings development, determination and implementation.
Below are some reasons for using a 3D GIS solution as a municipality:
3D presentation ensures clear communication to all involved, something that is important in the various phases of the development and acceptance process of an architectural or area design. Just think about fully and timely informing local residents, neighboring companies or institutions with the aim of removing any objections. Or getting and keeping investors, contractors and other governments on board.


People are visually oriented and thanks to the 3D visualization of your design it is processed faster and lingers longer. This speeds up collaboration with stakeholders and results in a shorter project lead time. We often see that the focus is too much on the design of a building or park, for example, which causes a lack of relevant contextual information. A visualized 3D environment offers a solution on this problem. Consider the combination of data on buildings, vegetation and street lighting that together form the 3D context.


Sometimes it goes further, think of municipalities that want to create digital twins of the municipal surface or part of it. This is a dynamic and / or static digital copy of the real world containing the "assets of interest". For example, 2D data is translated into asset groups represented in 3D. Asset management can be optimized with this improved insight.

In addition, digital twins of the above and (sometimes also) underground buildings helps in testing scenarios and providing clear information to the various stakeholders. Consider for example the predicting of flooding, heat stress or other social potential issues that have an impact on the living environment.
But how do you analyze and present your designs or area plans with all its buildings and assets in detail in 3D? And which software is most suitable for this and why precisely that software? If you play with these questions, then definitely consider the 3D GIS Consulting services of Tensing.
Would you like to discuss on the use of the 3D GIS for your needs? Then make an appointment today or visit our 3D GIS Consultancy page.