Highlights from the 2018 edition of the Esri Partner Conference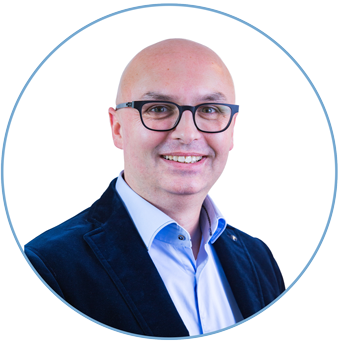 Dave Laurier
Managing Director
Just like last year I want to share with you my first findings from this years edition of the Esri Partner Conference. I will do so with this blog post, a second blog post will follow soon so please read on if you want to learn more!
As you know the vision of Esri is based on The Science of Where (TM) and at Tensing we share that vision since we strongly believe that this can unlock data's full potential in every organization. Simply put you will get the ability to mashup data from all different sources and bringing it together in the common language of maps!
Trends and Key Capabilities
Here is a brief overview of the trends and some of the associated key capabilities that come with it. The three major trends that are considered to be relevant for the use of the ArcGIS platform are:
Internet of Things: Using ArcGIS to analyze and visualize the real-time data
Digital Transformation: Using ArcGIS to facilitate innovation and creativity
Smart Communities: Using ArcGIS to connect and share location intelligence
The five key capabilities of ArcGIS that were addressed are:
Mapping Excellence
3D
Constituent Engagement (ArcGIS Hub)
Automation
Machine Learning
I will explain some of those key capabilities in greater detail in this blog, specially the part around Machine Learning!
Highlights
As a partner we a bit spoiled with all of the news that reaches us during the year outside events such as the Partner Conference or the User Conference. That means that if you come prepared then there will not be any major surprises but still there are always the unexpected pleasant surprises! This also allows one to work with the people from Esri Inc. and learn details. However since not everyone has access to these channels here is a summary of the news from the conference (some of it has been announced already prior to the Partner Conference which is still interesting though):
Autodesk Integration, for integrating CAD and BIM into GIS! Cool!
ArcGIS Hub, an engagement platform to connect government and citizens
ArcGIS Indoor, a complete floor-aware location platform providing maps, data and location information for indoor spaces. Cool!
ArcGIS Monitor extension
GeoAI, please read on if you want to learn more about this. Very Cool!
Utility Network Management extension
And obviously there are lots of improvements that are part of the ongoing roadmap of the ArcGIS platform such as:
ArcGIS Pro to get new features such as: Real-time streaming, Full Motion video and Enhanced Predictive Analysis
ArcGIS Enterprise to get support for Containerized Deployment, Intelligent Search and even more Predictive Analytics
ArcGIS Online to support a 3D area measurement tool in Web-scenes (3D)
Big Data Analytics to be accessible through ArcGIS Pro and via the Python API
... and much more ...
Geo Artificial Intelligence... GeoAI for short
I was very pleased to see the extent at which Esri has enabled the integration of Spatial Analytics with tools for Artificial Intelligence, Machine Learning and Deep Learning! Now that's what I call the Science of Where ;-)
With respect to Machine Learning the system is capable of integrating with external frameworks such as TensorFlow, IBM Watson and scikit-learn. It shows how the technologies of GIS and Artificial Intelligence can blend which is a big step!
"66% of enterprises rank Location Intelligence as either critical or very important to ongoing revenue growth strategies" -

Source: Location Intelligence Market Study by Dresner Advisory Services LLC, 1/2018
In particular Omar Maher, Orhun Aydin and Mansour Raad did a great job to demystify Artificial Intelligence and Machine Learning, showing methods for Classifying, Clustering and Predicting the platform has to offer. The beauty of those methods - that are available out of the box - is that they incorporate geography directly into their computation which leads to deeper understanding.
Here are some of the Machine Learning use cases that were demonstrated:
Predict average temperature by calibrating global climate model with observed data
Classify land-use from satellite imagery
Clustering high risk traffic zones using tons of Traffic Alerts from Waze
Taking it one step further we witnessed some of the Deep Learning capabilities:
Advanced object detection using Deep Learning and ArcGIS Pro for the classification of Surface to Air missile (SAM) sites from satellite imagery.
Prediction of Arrival Times using Deep Learning (instead of Network Analytics) to optimize Supply Chain and boost Customer Satisfaction.
That's it for now. Looking forward to sharing more details of the Partner Conference with you later on! Think about ArcGIS Indoor and ArcGIS Automation for the next blog!