Information-driven work for municipalities
You make the best decisions based on complete information. A lot of data is available in a fragmented structure within most municipalities. Tensing enables municipalities to make sure the right information is available so that staff can make the best decisions possible. As a municipality, of course, you do that with your own people and your own systems. We supply the framework that lets you do this.
Immediately applicable solutions - results within a month
If you want to work with an information-driven focus, you just have to start. You can do that yourself; you just need to make sure that you start with a manageable subject and use the systems and the knowledge and skills that you already have. We provide support to help guide you through that process for the first time. You'll be inspired by our successful projects — where the first results are visible within a month. Want to get started right away? Make an appointment with Dominique.
EXAMPLES OF DIRECTLY APPLICABLE, INFORMATION-BASED SOLUTIONS THAT YOU CAN START TODAY!
---
MULTIANNUAL PLAN
Link your data and plan your projects smartly
Visualize the impact of current, planned and requested measures and projects in your municipality, in space and time, so that directors and all other stakeholders have a clear overview of all activities. This is the basis for the development of efficient multi-year planning.
---
LIVABILITY MONITOR
Gain insight into every neighborhood's livability factors.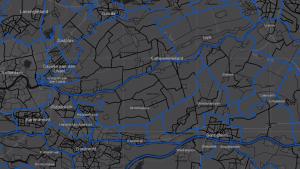 In the monthly consultation between the police, the municipality and the housing corporation, the quality-of-life monitoring reports include data provided by all parties, brought together in one document. This report gives an unambiguous picture of the livability, safety, and social activity.
---
UNCOVERING CRIMINAL ACTIVITY
Recognize misuse of real estate quickly
As an additional weapon in the fight against organized crime, you can now gain easy insight into which properties are at risk for use as a weed farm or drug lab. Thanks to the monitor, you can take immediate action if a new tenant comes into such a risk-prone building or a permit is applied for.
---
3D CITY MODEL
Co-creation 3D City Model for and by municipalities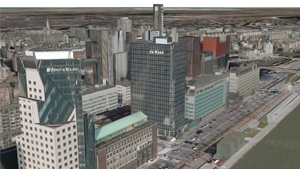 We are developing a 3D City Model in cooperation between municipalities. Joining forces makes participation easy. The development is aimed at making 3D analysis accessible and facilitates visualization of practical applications — such as acoustic and water stress tests.
---
AREA-SPECIFIC CARE AND WELFARE MONITORING
Policy decisions based on data from various sources
Gain insight by combining demographic data and data from the social domain. By doing so, we outline the present, past and possible future developments. The information from the neighborhood monitor forms the foundation for care and welfare-related policy decisions.
---
WE DO THAT BY:
| | | |
| --- | --- | --- |
| Providing immediately applicable solutions. | Supporting your processes. | Training en coaching your team. |
| Be inspired by projects in which the first results are visible within a month. | Prepare your organization for information-driven work; we'll advise you on the best steps forward. | Want to develop and secure your knowledge? We coach you in class or in programs customized for your specific knowledge needs. |
| | Lees meer | Lees meer |
Yes, from today on I want to use my data optimally through information-driven work processes. Schedule an appointment with Dominique Goes.