Map solar panels fast and in high detail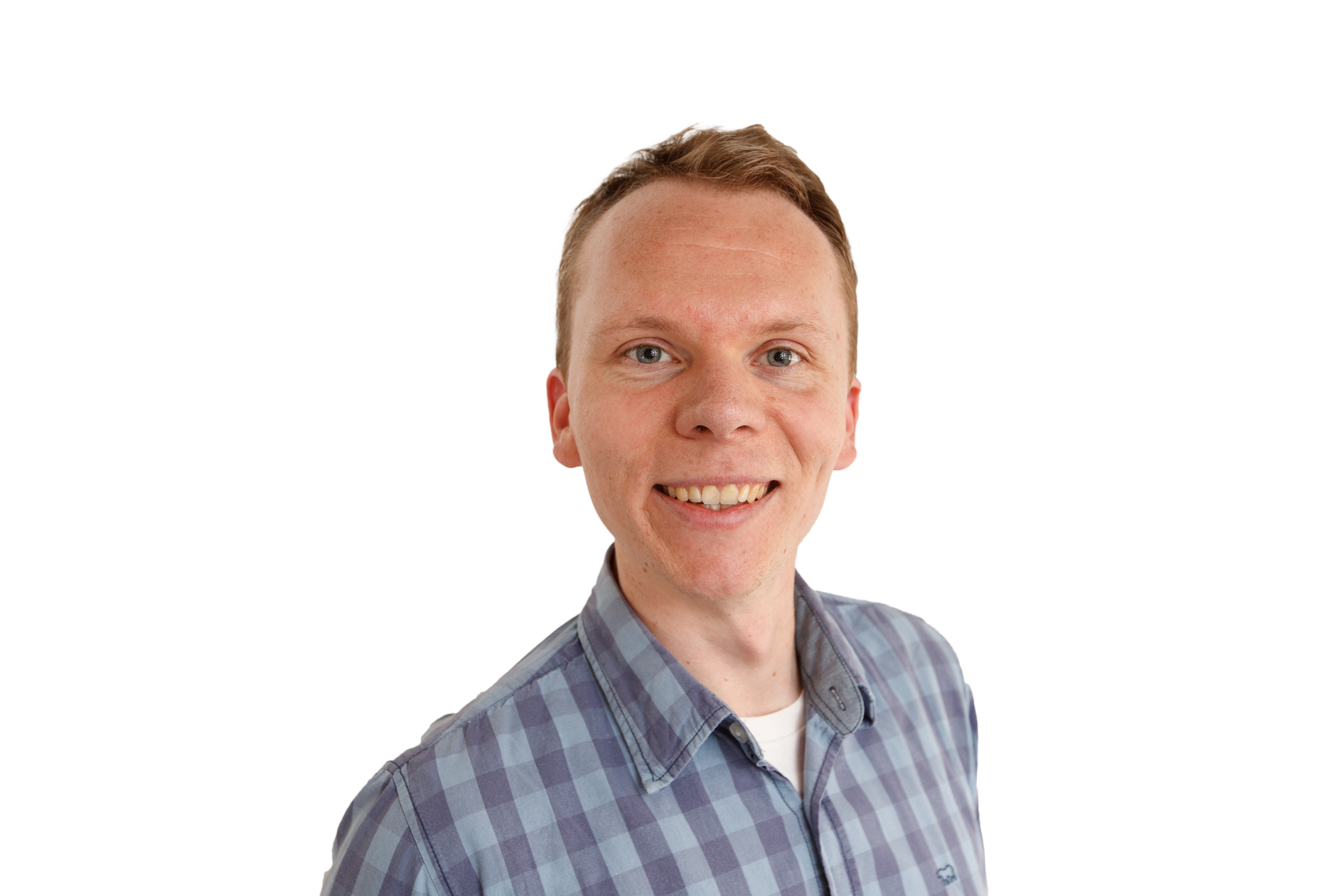 Ivo de Liefde
Esri Certified Professional
Tools that recognize solar panels based on aerial photos already existed, so nothing new. Suppliers of these solutions often offer the result as "data as a service". In other words, services that deliver a report that provides insight into the number of panels in a certain environment. In addition to the fact that this (sometimes manual) process is costly and time-consuming, the accuracy isn't always as good as it should be.

Good news, because the Planet Object Detection Platform was launched in June 2019. This smart solution brings the detection and analysis of solar panels to a new level.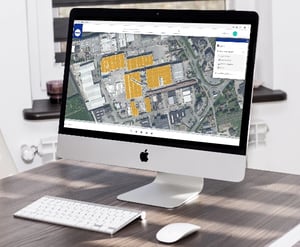 The Planet Object Detection Platform can accurately and automatically analyze the presence of solar panels based on Artificial Intelligence. This is unique and valuable for insurers, municipalities, utility companies and suppliers / installers of solar panels.

In this article I explain what the Planet Object Detection Platform is and I describe the distinctive character of the solution for the detection of solar panels.
Companies and households are thinking and acting more and more greenly. This is reflected in the significant growth in the use of solar panels. New figures from the Central Statistics Agency in the Netherlands (2019):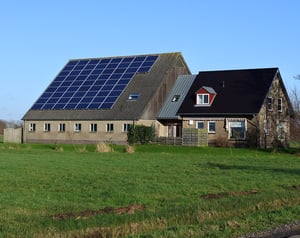 The installed capacity of solar panels in 2018 grew by 1,500 megawatts to 4,400 megawatts. That is more than half more than a year earlier. The increase was greater at companies (71 percent) than at homes (37 percent).

With the growing demand for renewable energy, there is also a growing demand for accurate mapping of the number of panels per area, street and even building.
Some examples:

Most municipalities have drawn up their environmental and sustainability policy plan. From that point of view, it is important to know how many households in the municipality generate solar energy. This allows the municipalities to periodically "measure" how sustainable it is; In addition, there are conditions for the license-free placement of a solar panel.



For example, a panel may not protrude. With the Planet Object Detection Platform it is possible to check for a number of these points whether a company or household is adhering to this. The municipality can thus check whether the number of permits requiring placements matches the number of permits issued;


Utility companies are interested in the number of panels to get insight in

power peaks and feed-back to the power grid. They also want to know if each panel is registered and thus prevent any proliferation;




Insurance companies want to map the number of panels per household or company. This to estimate the risks of weather damage due to, for example, storm and hail;




For market exploration, commercial parties want to know where (and where not) panels are placed. Consider, for example, companies that are active in the sale / rental, installation and maintenance of panels.
All these parties benefit from a system that quickly and accurately "tells" how many solar panels an area has. And maybe a year later again to gain insight into possible mutations. The Planet Object Detection Platform is that system. This solution serves the mentioned parties in a smart, efficient and targeted manner.
Do you want to be quickly informed of the possibilities and operation of the Planet Object Detection Platform? Then download the comprehensive product sheet!

HOW DOES THE PLANET OBJECT DETECTION PLATFORM WORK?

The Planet Object Detection Platform automatically recognizes physical objects based on visual material such as aerial photos and video. The platform uses a deep learning technology. This makes it possible to point out almost every object on screen and to apply a trained algorithm to it.

With the platform it is possible to select an area by drawing a polygon within the area of ​​interest. The platform will then analyze where and how many solar panels are present in the area (Figure 1).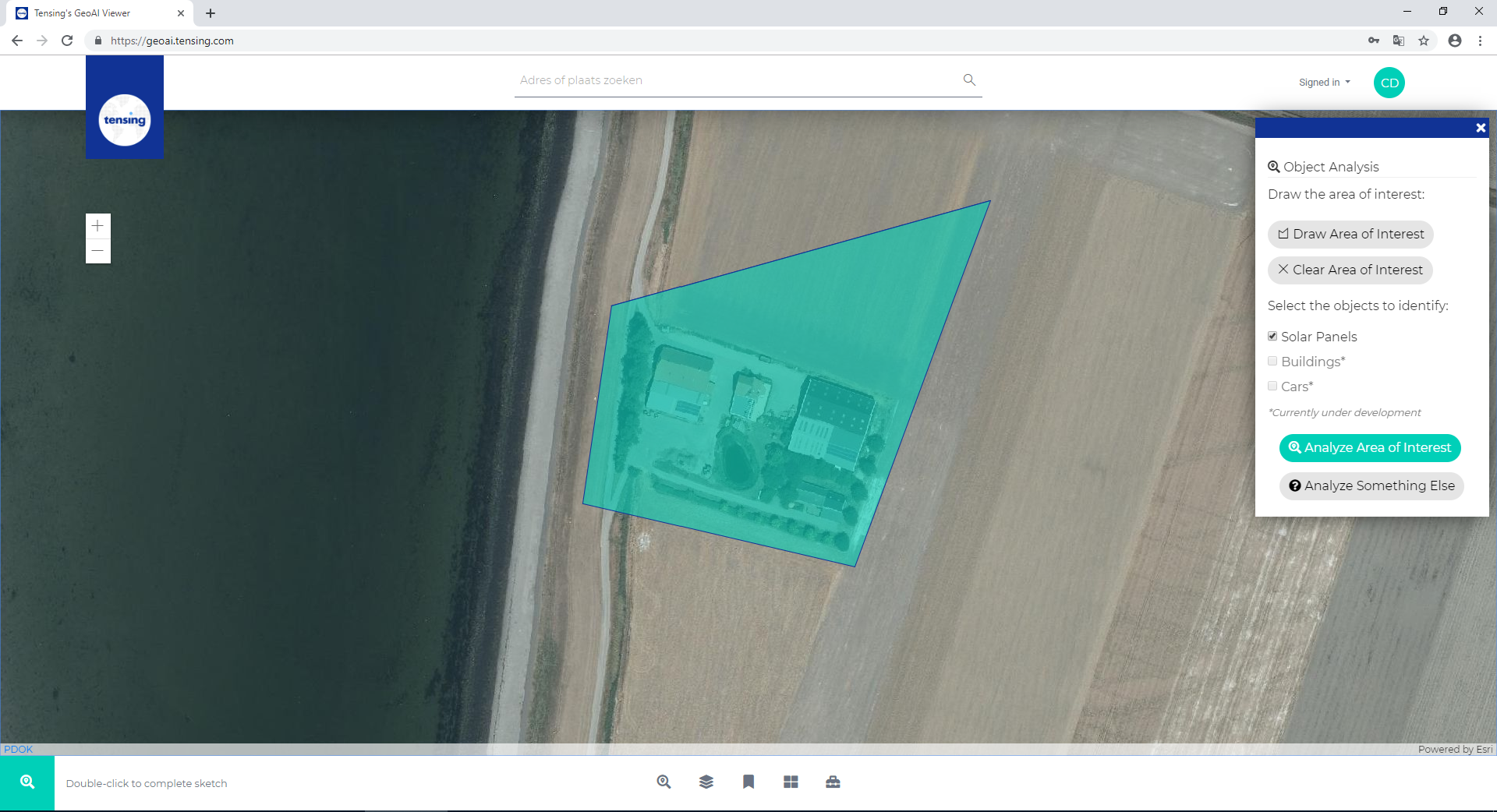 Figure 1: Selection of analysis area

Based on the object definition, the prepared data set and the particular area of ​​interest, the algorithm is trained and prepared for use in a (web) application of your choice.

The algorithm now recognizes objects in the area of ​​interest (figure 2 & 3) and recognizes changes over time. The user can thus analyze areas himself and process the result. These results can be presented on an interactive map or exported to an Excel or PDF file.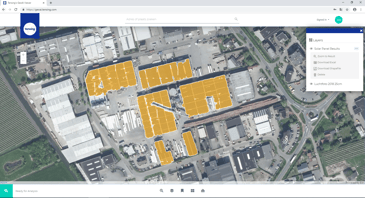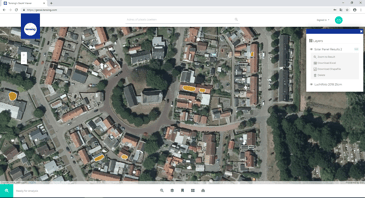 Figure 2 & 3: Recognized solar panels in the analysis area
WHAT MAKES THE PLATFORM UNIQUE?
The variety of objects and types of visual material to be used (also to be supplied if the quality is good enough) makes the solution unique. The platform can learn a variety of objects in various forms. Think of vehicles, dormer windows, legal and illegal development of houses, pond construction and tree felling, roof types (for example thatched roofs with an eye on fire safety), etc.

When we look at the recognition of solar panels, the platform is unique because it is able to recognize buildings individually. The surface area of ​​solar panels can therefore be recognized per building, so you know exactly how many square meters of solar panels there is on one building. The platform works very accurately and can automatically map and analyze large areas in detail.
EXPERIENCE THE PLATFORM FREE OF CHARGE
Do you want to try the Planet Object Detection Platform yourself? Then register for the freemium version. Here you can use and try out part of the functionality. This way you get a good picture of the operation and benefits of the solution quickly and without any obligation.