Three more reasons why to use Tensing's 3D GeoViewer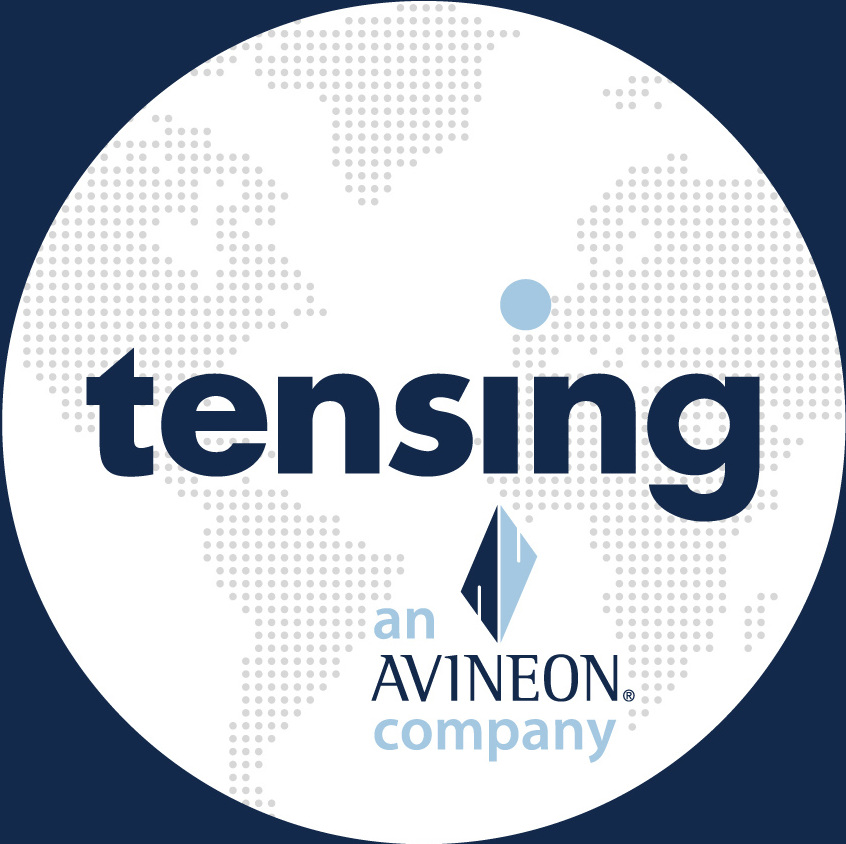 Tensing
Towards a realistic city model representation



Since the launch of Tensing's 3D GeoViewer in February 2019, we have received a lot of great reactions from architects, engineers, designers, municipalities and other users. Among the feedback we noticed the desire for an even more realistic 3D geographic environment. That's why we took Tensing's 3D GeoViewer to the next level.
The 3D Geoviewer, an innovation of Tensing Labs, was developed in collaboration with architects and is a solution to display the buildings they designed in 3D on a map. After a few months of finetuning we are proud to present you the improved 3D GeoViewer!
In this article we want to highlight three more reasons why you would want to experiment with the latest release of Tensing's 3D GeoViewer.

As promised in an earlier post we have been busy finetuning the 3D GeoViewer. The improvements in a nutshell:
Better experience of the city environment;
Reliable shading analysis;
Better match between your BIM model and its GIS surroundings.
Why? Because we know the attention you are giving to your design and its BIM representation deserves a GeoViewer that puts its best foot forward in creating an environment which is as beautiful and realistic as possible!

The buildings in Tensing's 3D GeoViewer are now provided with detailed building roof forms and extra building information. Experience the potential of the GeoViewer yourself - in an even better representation of reality!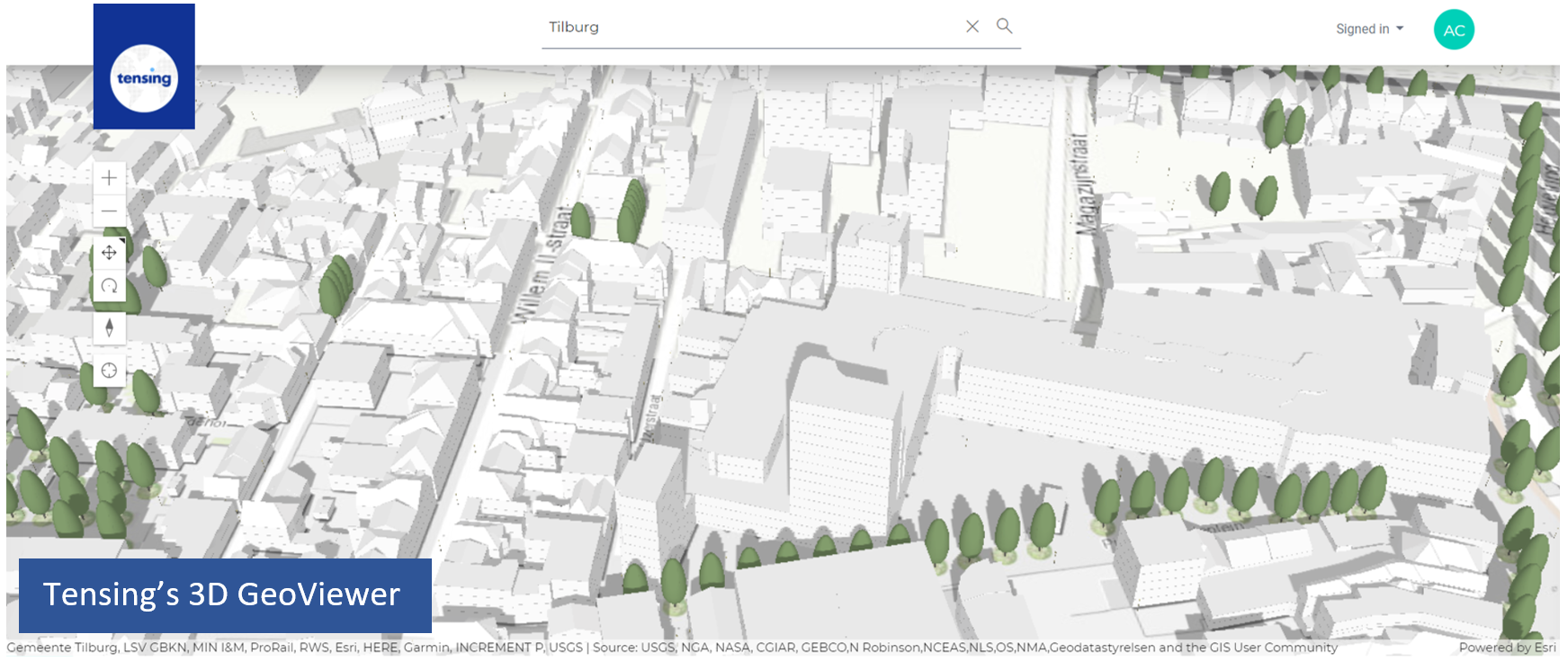 From flat roofs…
A 3D city model can have various 'Levels of Detail'. The level of detail is determined in terms of geometry and attributes (as the additional information to each building geometry). Tensing's 3D GeoViewer was initially launched in level of detail 1: with all buildings having flat roofs. For such a city model, building footprints are extruded to their corresponding (median) height. This results in the fact that each building is represented by a simple box with a flat roof.

The footprints used in the Tensing 3D GeoViewer are those from the Dutch BAG (Dutch term for Registration of addresses and buildings), which contains all building footprints as polygons. The height data used for the extrusion is obtained from the Dutch Actueel Hoogtebestand Nederland (AHN), a 3D aerial point cloud dataset. However, the detail of this AHN data, raises opportunities for the creation of a city model in a higher level of detail as well…




Level of Detail 1, from left to right – a. original BAG building footprints; b. Level of Detail 1 3D model generated from these building footprints; c. the corresponding buildings in their real-world urban environment.

...to realistic roof forms
For the latest version of the Tensing 3D GeoViewer we have developed a method to bring the level of detail from 1 – every building as a 'box' with a flat roof – to level of detail 2 – where differentiation is made between different roof types and buildings parts. The core of this method lays in the modification of the BAG datasets with building footprints.
The BAG dataset is an administrative dataset. For our purpose, we have modified the building footprints in a way that each footprint represents the design of the building rather than its administrative boundaries: an identification of the main forms the building is composed of. This modification is done by making the most out of the detailed height data in the AHN and adding that resulting information into the original BAG building footprints. Then, for each building its modified footprint is combined with its corresponding height points into a realistic 3D form. In these forms all main components of the building are included, whereas minor parts such as sheds, chimneys and dormers are excluded.

The figures below illustrate the realism of these new 3D buildings in Level of Detail 2. The new 3D representation is a closer match with reality, and can assist you as an architect or stakeholder in multiple tasks:
Creating an experience of the surrounding environment of a building which matches the real-world urban environment;

Performing reliable shading analysis based on the 3D shapes of those surroundings;

A better match between your highly detailed designs – in an uploaded Building Information Modelling (BIM) model – and their geographic surroundings – as represented by our Geographic Information System (GIS) model

.


Level of Detail 2, from left to right – a. original building footprints (BAG); b. adjusted building footprints to represent the buildings' design; c. new 3D model generated from these modified footprints; d. the corresponding buildings in their real-world urban environment.
Additional building information
As an architect it is also important to know about the properties of surrounding buildings. GIS offers a possibility to present this information as 'attribute' data. Attribute data can be seen by clicking a building in the GeoViewer. The main properties – such as building year, function and municipality – are added to each building as additional building information in attributes.
To define a function to each building, the BAG building footprints dataset was combined with another BAG dataset: the so-called accommodations ('verblijfsobjecten'), with information on the use of a building.

A building footprint without any accommodation object in it is given the function 'unknown'

When a building has one accommodation object or multiple objects with the same function properties, the building inherits the function from its accommodation object(s)

For a building which covers multiple accommodation objects having different functions, the building function is set to 'various'. However, in case more than 90% of the total area is covered by (an) accommodation object(s) with the same function, the building inherits this function into its function attribute.

By including this additional information as attributes, the urban environment is enriched even further.

Check the detailed building roof forms now!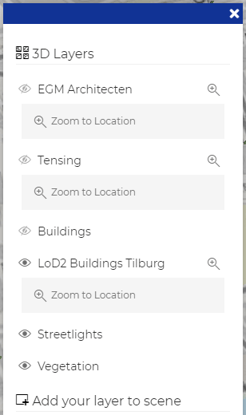 Long story short: why don't you try Tensing's GeoViewer yourself? Navigate to the city of Tilburg, click on the 'Layers' tool at the bottom of the viewer, disable the 'Buildings' layer by clicking on it and turn on the 'LoD2 Buildings Tilburg' layer. The you can see the real-world urban environment represented by our detailed 3D representation!

This blog provides just an overview of the developments made. Feel free to reach out to us if you are interested to know more about our work or in case you have any questions – we are more than happy to answer them.
In addition, please share any suggestions, comments or wishes with us. Of course, continuous efforts are being made to develop Tensing's 3D GeoViewer even further.

We look forward to discussing your needs so that we can make Tensing's 3D GeoViewer suit you in the best possible way!