Successful FME World Tour 2019 in Ede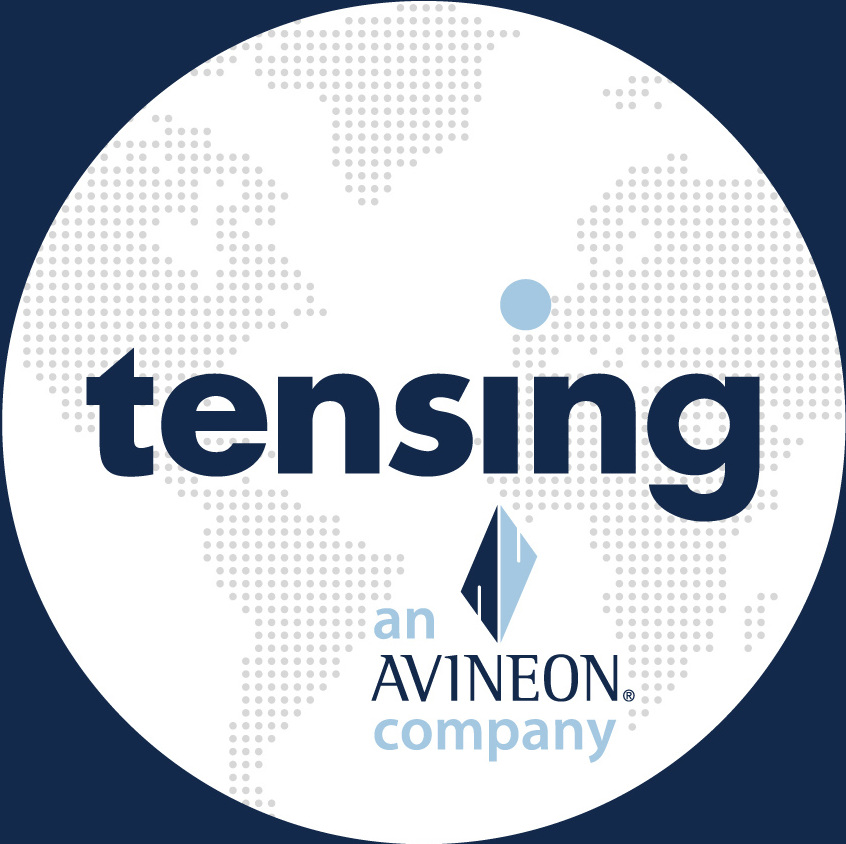 Tensing
On Friday, March 22, 2019, an estimate 100 FME specialists came together for the third FME World Tour organized by Tensing and Red Geographics. The strong content, the beautiful weather and the beautiful location were an excellent combination for this event. Cathleen Gracey, Laura Wu and Carol Murphy were present on behalf of Safe Software.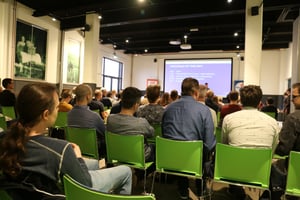 After the opening by Hans van der Maarel and Dominique Goes, Cathleen and Laura presented all the ins and outs of FME 2019. We are happy with the number of new functions and we already have many ideas about how we will apply them in practice. After the presentation of Safe, it was up to Lars de Vries. As one of the initiators of FMEetupNL, he invited the visitors to participate in a Dutch user group.
PRACTICAL SOLUTIONS WITH FME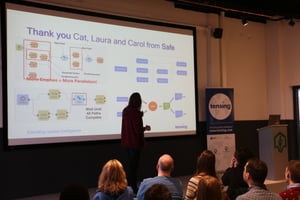 Hans van der Maarel subsequently shared his vision on the use of FME, a number of best practices and the similarities between FME and top sport. On behalf of Tensing, Martin Koch and Ivo de Liefde started with a personal thank you in addressing Safe. The idea that Martin introduced during the User Conference in 2017 was introduced as an option in FME 2019. Great to see that the ideas of users are applied in practice. After the thank you, they shared a number of practical solutions in which FME, sometimes invisibly, plays a crucial role.
LUNCHING IN THE OUTDOORS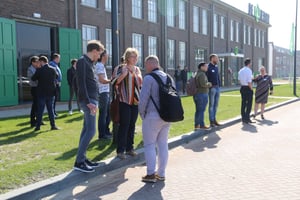 After the full morning program, we switched to lunch in the De Fietser's museum. In the midst of history, delicious sandwiches and fresh orange juice were enjoyed. The weather was nice, so everyone quickly gathered outside.
FME AS A DRIVER OF INNOVATION
After lunch, Jaap van der Meijden kicked off the second part of the program with the ways in which Here Technologies makes smart use of FME. Harmen Kampinga told Future Insight how they use FME to make a complete 3D model of the Netherlands based on examples from Rotterdam. Wilko Stalknecht closed this part of the program with a presentation about the integration of a new cadastral system in Rwanda
CREATE STRAVA ART WITH FME
With a good cup of coffee in hand, we started the last part of the program, which consisted of two parts. One was a hackathon in which we started designing Strava Art, namely the Safe logo with a maximum circumference of 75 km, with De Fietser as the starting point. (Both groups achieved good results in just 1.5 hours!) Meanwhile, the other part of the program had Hans van der Maarel and Martin Koch helping users with practical FME challenges in the Doctor's Office.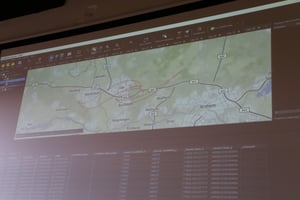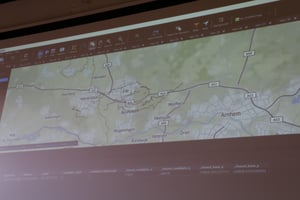 FME Quiz AND DRINKS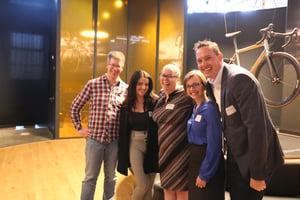 Cathleen and Gracey closed the official part of the program with the traditional FME Quiz. where the participants had to guess how many people or animals would recognize the FME AI on photos. Of course, a number of participants won absolutely beautiful FME prizes. After a good drink, we reflected back on a successful day.
PresentatiONS
Cathleen Gracey en Laura Wu - Safe Software