The Sustainable Development Goals of Tensing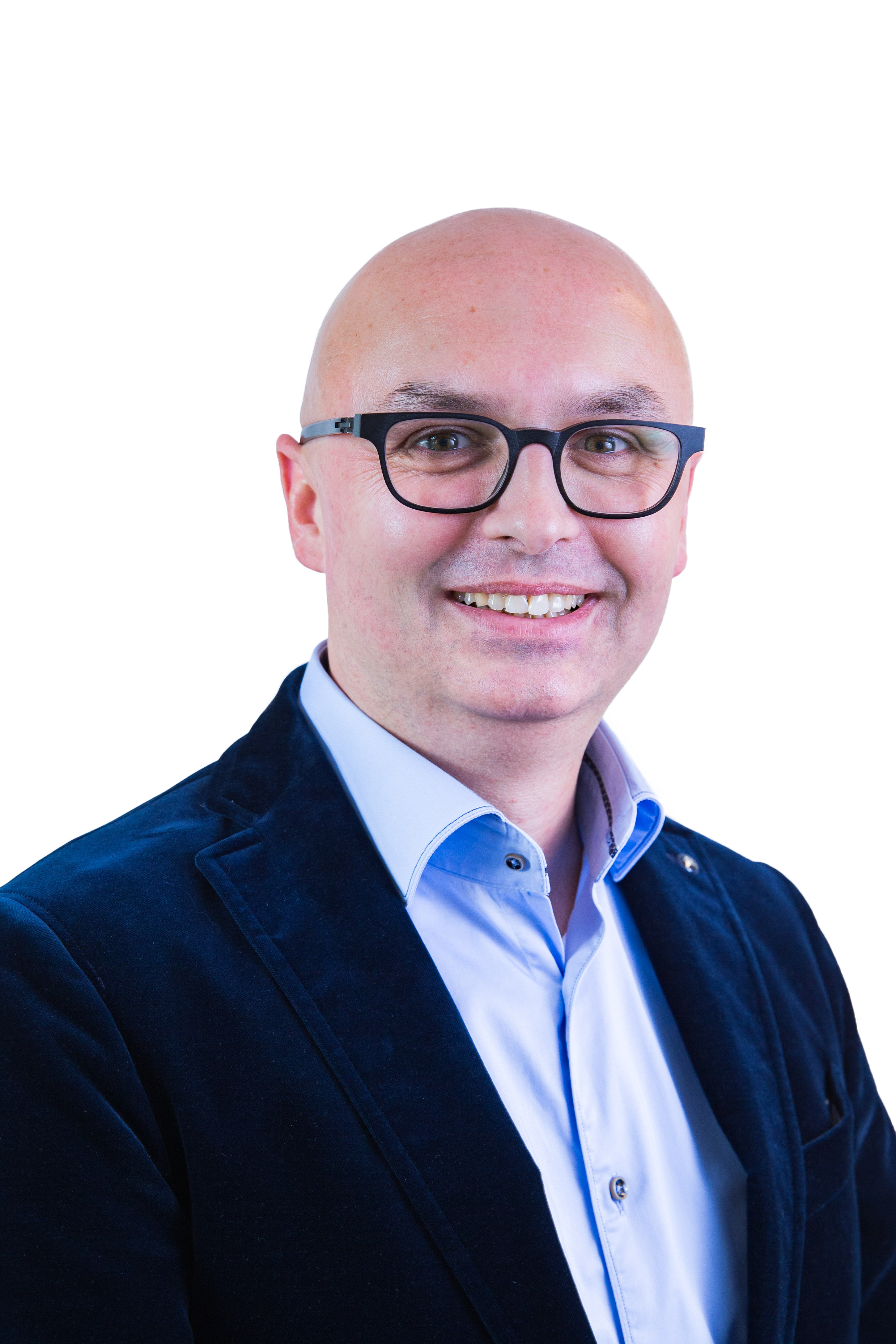 Dave Laurier
Our team at Tensing is very diverse in background and interests. However, we share two very strong commonalities: our passion for data and the desire to make the world a better place.
First, we do this by helping organisations to perform optimally with location-driven insights into their data. This saves them time and money and reduces the ecological footprint of their operational activities. In addition, we support initiatives that we believe contribute to a better and fairer world, such as Cycling for Climate and Wakibi. Finally, in our ecosystem we work together with our clients on their own social projects. For example, we work with Dutch drinking water companies on development projects abroad. There, we provide our expertise on Data Integration and Geographic Information Systems free of charge.
Even though these initiatives may seem different at first glance, they share a common goal, the Sustainable Development Goals (SDGs) of the United Nations. What I notice is that our ecosystem is strengthening itself. You probably want to make more impact too, so I invite you to join us! In this article, I will explain what the SDGs are, how we and our ecosystem are working towards them and how you can be part of it and make your contribution.
WHAT ARE THE SDGS?
The 193 member states of the United Nations established the Sustainable Development Goals (SDGs) in 2015 to improve the world. The SDGs are an urgent call to action for all countries to eradicate poverty, shortcomings in education, health, inequality, boost economic growth and address climate change. The SDGs consist of 17 improvement points that must be achieved by 2030. You can see these development goals in the overview below.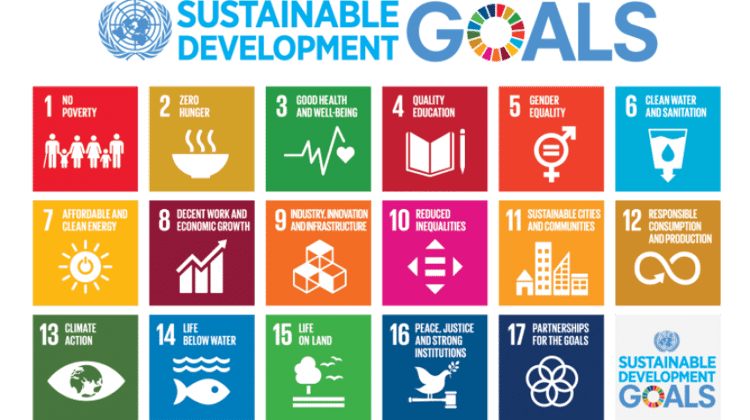 How does Tensing contribute to the Sustainable Development Goals?
At Tensing, we want to contribute to the realisation of development goals. We believe that if everyone does his or her bit, we will all make a difference. Especially when this effort is close to what you are good at, you make an impact!

Now, we are particularly handy with data and geographical information systems: integrating data and using location information. Through our daily work, we contribute to a number of the development goals. For example, with our work for the drinking water companies and the energy sector. There, my colleagues work with geographical data to produce and supply drinking water or to generate and supply affordable and sustainable energy. Those are the development goals:
SDG 6 - clean water and sanitation
SDG 7 - affordable and sustainable energy
We also do non-profit work, and we have come up with some clever things in our team that raise money which we then use for one-off donations or for (micro) funding to entrepreneurs in developing countries.
To give you some examples, I have selected a number of SDGs where I know we are making a real impact through the use of our expertise and experience (paid or unpaid) or through donations or charity funding. These development goals are:
SDG 4 - Quality Education
SDG 6 - Clean water and sanitation
SDG 7 - Affordable and Sustainable Energy
SDG 11 - Sustainable cities and communities
SDG 13 - Climate Action
In a later post, I will tell you more about paid work with clients with whom we make an impact. For now, I will first tell you about the non-profit activities we do as a team.
what do we do from OUR EXPERTISE?
Geographic Information Systems (GIS) integrate data based on geography and that context is vital for many development goals. Through GIS, we offer new insights in a picture that can be understood by everyone. This offers enormous opportunities for mapping world problems and coming up with new solutions.
Earlier this year I spoke about this with Jack Dangermond of Esri Inc (for the Tensing Talking Spatial Podcast). I interviewed him and asked him about his holistic vision of using GIS as the digital nervous system of the earth. We agree that therein lies an enormous opportunity, perhaps even a moral obligation, for GIS experts in all countries to work together using this powerful technology.
That is why I would like to introduce one of our non-profit projects here:
The Ghana Water Project with VEI
In Ghana, access to clean and safe drinking water is unfortunately not a common thing. In order to make drinking water more easily accessible, Tensing has designed and developed a solution free of charge for the management of water pipes in Ghana. This solution makes use of the existing Esri ArcGIS platform at Ghana Water and the work for this was carried out by a group of colleagues. Partly remotely and partly on location in Ghana. There, my colleagues shared knowledge and trained the local staff to work independently with this solution. You will hear more about this project later this month.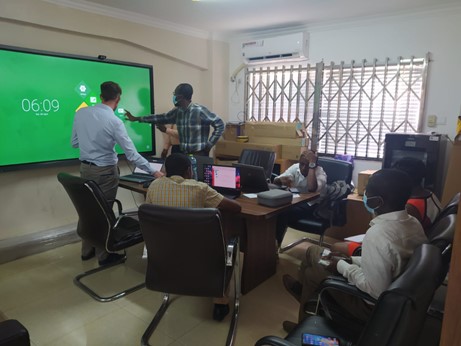 For this project itself, we work together with VEI, an initiative of seven Dutch water companies: Vitens, Evides Water Company, Water Company Groningen, Brabant Water, WML, WLN and PWN. They are committed to SDG6 (clean water and sanitation for everyone) of the United Nations.
They do this through partnerships that focus on sharing knowledge and skills to make local water companies stronger, financially sound and more resilient.
what do we do next?
Cycling for Climate

Climate action is another development goal within the SDGs. In order to draw attention to climate change and the related rise in sea level, we will get on our racing bikes together for the first time in 2021 for the longest bike ride in our lives (until then).
The organization Cycling for Climate organizes an annual cycling tour along the new coastline with the aim of raising awareness of the climate crisis and getting people moving in a fun way. The new coastline is the coastline that will be created if we do not slow down global warming and the sea level continues to rise.
In colourful cycling shirts with the Climate Stripes, we cycled the Climate Classic in the Netherlands in 2021 along the new Dutch coastline. In 2022, we cycled the legendary edition of the Climate Classic along the new coastline in Belgium. There, we will cycle no less than 210 kilometres along cities that will be situated by the sea in the future because of climate change.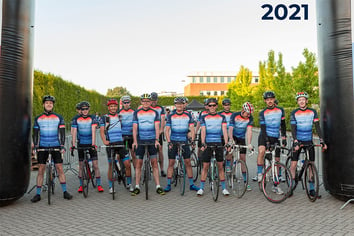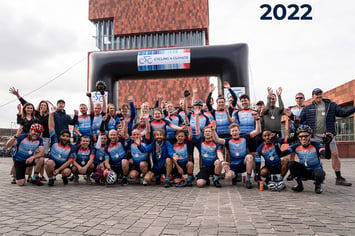 All participants made a Carbon Commitment, gained insight into their own footprint and determined what personal action to take to reduce it. Some of our colleagues who did not cycle along also made an impact by generating extra attention through social media or by building an online dashboard that allowed you to closely follow our performance during this journey.
Wakibi
Earlier, I talked about some of the clever things we have come up with to raise money that we use for one-off donations or for (micro) funding of entrepreneurs in developing countries. Now I'm going to explain how that works.
When we replace our used laptops and mobile phones with new ones, there are a number of options:
We donate our used laptops and phones to war victims, refugees or people in developing countries. This way, they also get access to these resources.
Or a colleague chooses to take the laptop or phone to private. The amount they pay for this we put to use via Wakibi.
The colleagues in the team get the chance to support a small entrepreneur in a developing country with a micro-credit from Wakibi's projects. We also make sure that everyone is very careful with the laptops and phones. ;-)
And what else?
Besides the things I already told you, there is one other way in which my colleagues contribute to the SDGs. By supporting the causes and organizations they consider important. In our Christmas gift at Tensing, colleagues have the choice of sustainable options to start with, instead of a Christmas box with things you never eat or use anyway. You can also choose to donate the amount and support a charity (e.g. Wakibi). The charities that we select for this purpose in turn support the development goals of the United Nations.
There are plenty of opportunities to get actively involved in the SDGs. In the coming period, we will continue to focus on making our contribution to the SDGs. We are looking forward to great initiatives in which we can help the world as a team.
How you can help
It is possible for everyone to commit to the SDGs. Through the SDG Netherlands community you can get in touch and let us know what your ideas and plans are. Do you have a good initiative that Tensing can help you with? Please let us know!
Please contact us at dlaurier@tensing.com so that together we can contribute to a better world.
Thank you for your attention!