How does it work?
Discover the power of the 3D GeoViewer and take advantage of its many benefits — starting now! We are happy to explain how it works.
The first step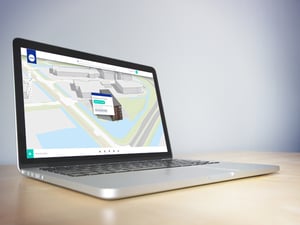 When you log in, click in the search bar at the top of the screen to find the desired location. The 3D GeoViewer will take you directly to that location. With the various interface buttons, you can perform operations, add bookmarks, and upload your own 3D model.
Don't have a 3D model yet? Use a number of sample models — for example, to conduct a shadow analysis. If you are looking for a model of a specific building, we can develop that for you.
Interface
| | | | |
| --- | --- | --- | --- |
| | Search | | Find my location |
| | Zoom in | | Upload 3D model |
| | Zoom out | | Select map layers |
| | Move | | Add bookmarks |
| | Rotate | | Choose background map |
| | Compass orientation | | Toolbox |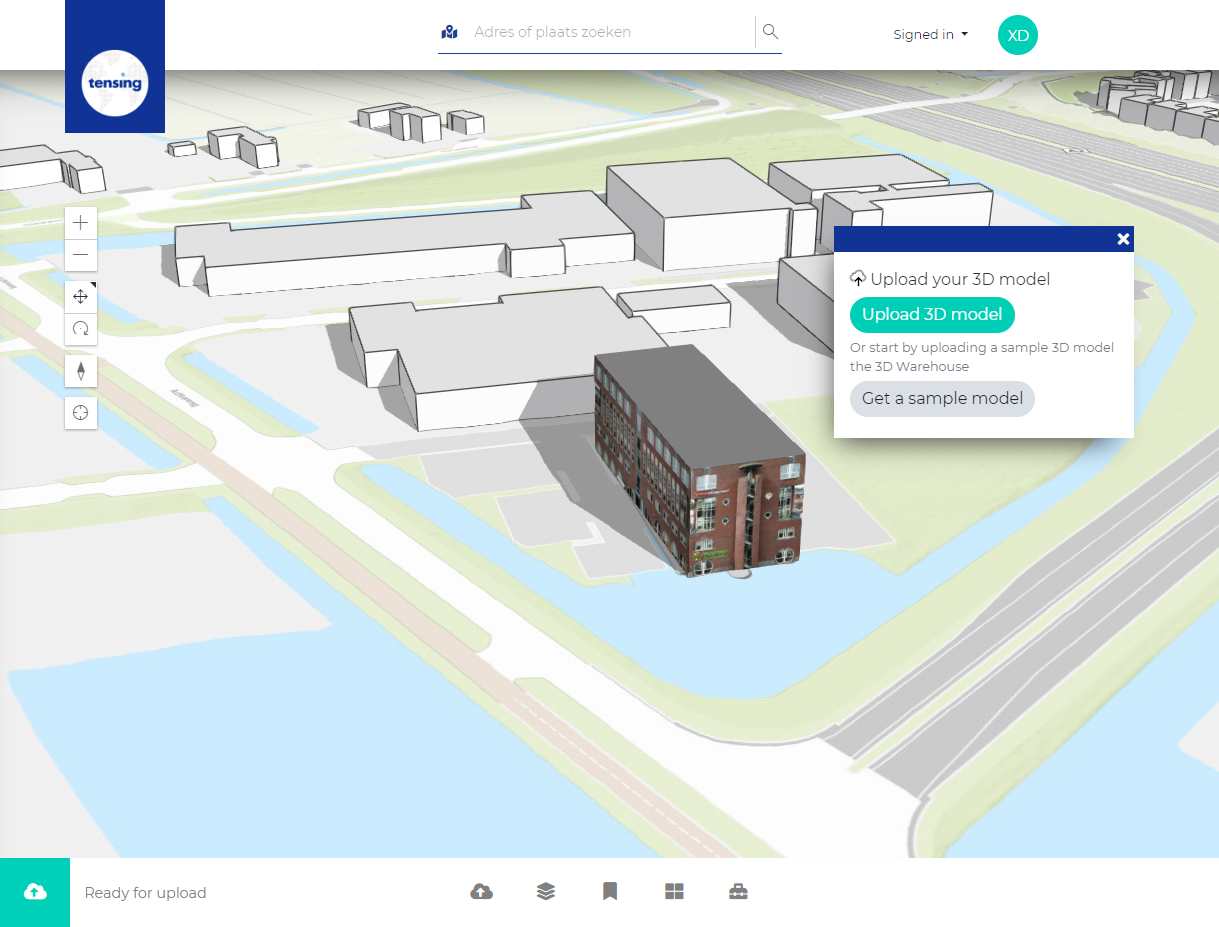 Find the answers to the most frequently asked questions
HOW CAN I CREATE AN ACCOUNT?
You can easily register by visiting the 3D GeoViewer website and clicking on "Register" in the opening window.
HOW DO I RESET MY PASSWORD?
You can reset your password by visiting the 3D GeoViewer website and clicking on "Forgot Password" in the opening window.
Do you want to delve deeper into the opportunities of BIM and GIS integration for your organization?
Plan a detailed Q&A session with one of our experts
Demo

*no registration required

Freemium

*registration required

Premium

*registration and payment required

Upload 3D model
✘
✓
(max. 5)

Need help with the processing of your data in Tensing's 3D GeoViewer and interested in our services? Then contact us.

contact

met ons op.

Extra theme layers
✘
✓

Save visualizations
✘
✓

Shadow analysis
✓

✓

Removal of buildings
✓

✓

Various basic maps
✓

✓

Built environment
✓

✓

Detailed 3D DTM
✓

✓

Perform measurements
✓

✓

Start now!
Register!
Start now!
Knowledge Hub
Discover all insights in our Knowledge Hub.