Mila van Dee
Employee Experience Support
My name is Mila and I joined Tensing in April 2022 and I fill the role of Employee Experience Support. With this role, I support the Employee Experience team where needed.

Career
I carry out my work at Tensing in the time I have alongside my degree in Human Recourse Management at the HAS in Nijmegen. I therefore fulfil my role at Tensing in the form of a side job and from February 2023 also as an intern.

I am extremely happy with the opportunity Tensing has given me to already gain practical experience during my studies. I learn a lot from all the work and I enjoy seeing or applying the theory I learn in practice during my work.

Spare time
I currently still live at home with my parents in Wageningen, together with my two brothers. In my spare time, I like to spend time with my girlfriends or boyfriend. I also play korfball three times a week. I've been doing this since I was 4 years old and still really enjoy it!

Why Tensing?
In my opinion, Tensing is an attractive employer because there is room for everyone here and there is plenty of room to learn from each other.

I find it interesting to get to know the GIS world and I notice that all team members within it are hugely ambitious. I find that good to see. My first impression of Tensing is that it is a professional organisation, where there is room for everyone to develop, and where there is a nice working atmosphere.

Everything will be fine, and if not then anyway!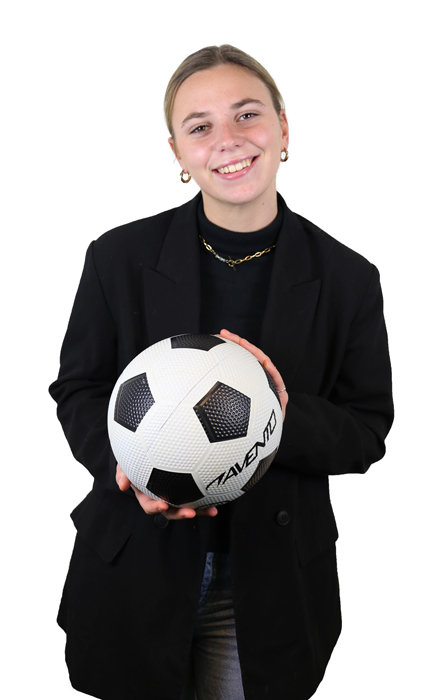 Mila van Dee
mvandee@tensing.com