Digital Twin for energy reduction
DITUR is a project in Belgium in which several research institutes, universities and industry partners are collaborating to explore how data-driven methodologies can help accelerate building renovation. Tensing and Avineon are part of the project and are investigating how advanced 3D building models and Digital Twin concepts can support this renovation challenge.
The need
As a result of climate change, as well as rising energy prices, there is an increasing need for a platform or environment in which strategies for reducing the energy demand of buildings, and associated CO2 emissions, can be evaluated. Many buildings no longer meet both international and national climate targets. Therefore, a drastic acceleration is now needed with regard to the renovation of these buildings.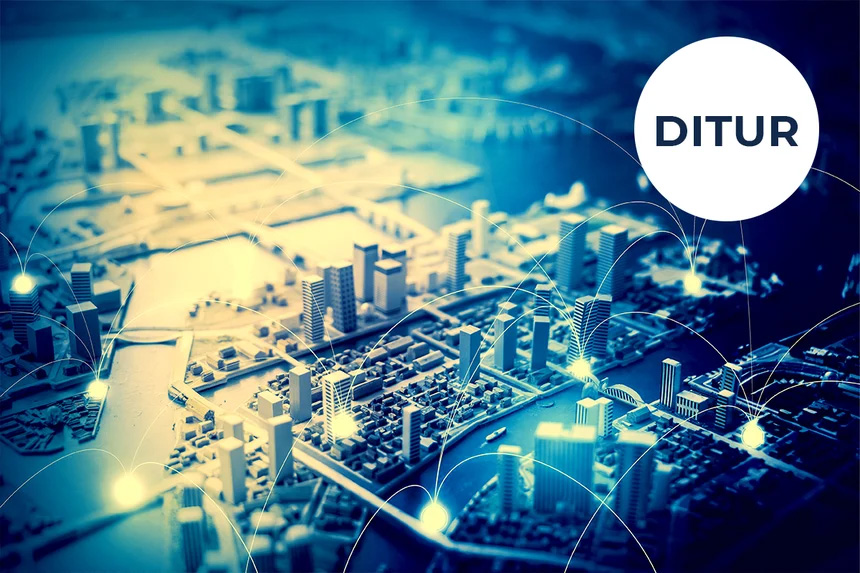 The solution
The Digital Twin designed within this research project consists of a detailed and accurate 3D model of the building stock, enriched with additional geometry of windows, chimneys, solar panels and attributes that contain information related to building energy efficiency. All this building information is accessed through a platform powered by Esri and FME technology.
The result
The Digital Twin platform is supported by FME and Esri technology and includes a powerful web app that provides a high-performance interface for quick 3D visualizations, queries and analysis of the enriched 3D building data.
Wondering what Tensing
can do for you?
Schedule a sparring session with one of our experts