GRTgaz
GRTgaz is a major player in the high-pressure gas supply sector in the EU. In France, GRTgaz operates more than 32,500 km of underground pipelines to transport gas from supplier to consumer. GRTgaz has been working with Esri products for years and are ready for the next step.
The need
GTZgraz established a Proof of Concept to gain greater control and expedite a unified process to provide current and accurate GIS network data to everyone in the organization. Another reason is to make changes quickly available to everyone who depends on the information daily for critical operations. GRTgaz wants a higher level GIS solution to meet all the requirements.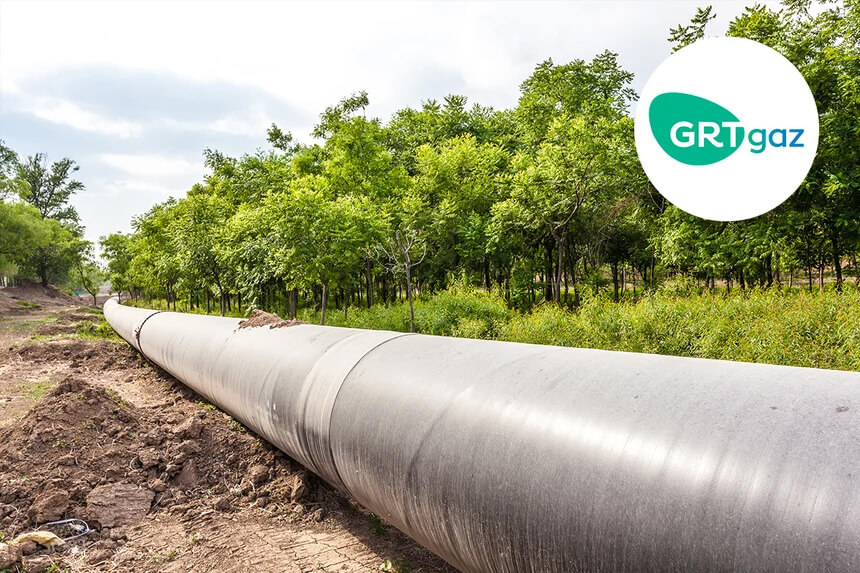 The solution
After compiling a list of use cases, an outline for the PoC was designed. This included a new data model, software and configuration. Just after summer 2020, Esri will have a new integrated data management solution for pipeline operators. A combination of the Utility Network and ArcGIS Pipeline Referencing (APR). This combination serves as the core software for the PoC.

The latest UPDM edition was selected as the starting point for the data modeling because it was already capable of working with both UN and APR. The data model was then modified to support the data used within GRTgaz in the PoC.
The result
The result of the PoC is that up-to-date GIS network data can be quickly adapted and immediately shared with employees within the organization. All requirements were realized using standard configuration options from Esri, so no customization was required.

A second phase of the PoC has begun, in which the data model will be improved based on lessons learned from the first phase of the PoC. In addition, new use cases will be tested around topics such as:
3D network modeling
Dynamic network segmentation
Advanced network analysis using network topology and extensive tracing options
Identify data quality improvements needed in preparation for full implementation
Wondering what Tensing
can do for you?
Schedule a sparring session with one of our experts