Achieving a successful 2023 together!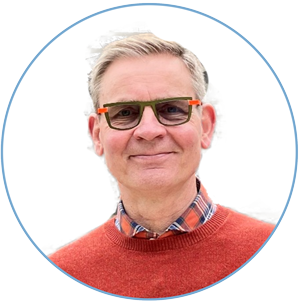 Peter van Es
CEO
The year 2023 serves as a year in which we will face necessary challenges within our three strategic areas: energy transition, climate warming and digitalization.

We face these challenges with confidence, but that requires a clear vision and belief in our services and people. And that is there, so in short: we are happy to take on this challenge and are confident!

Spatial Intelligence will increasingly move toward the center of the enterprise. This requires us to continuously invest in becoming an even more proactive solution provider with an excellent understanding of our customers' business processes.
In 2023, we will continue to help our clients overcome challenges within our and their strategic areas. Our focus this year is again through close collaboration with our clients to turn challenges into opportunities and work with them to achieve their organization's goals.
Two brands
Avineon and Tensing joined forces in 2020. Since then the organizations work under one umbrella with two distinguished brands: Avineon and Tensing. Together they form one European organization that is focussed on optimizing internal and external processes for organizations with the use of geographical data.
Within both brands, we each offer a unique portfolio of services and solutions. Both portfolios are complementary to each other, which is a great advantage for many customers (one unburdening and scalable solution partner):
Under the Tensing brand we provide organizations with GIS and ETL consultancy and solutions in order to optimize processes that make use of geographical data.


Under the Avineon brand we provide 2D and 3D data engineering services and solutions with a focus on improving the integration, quality, interoperability, analysis and visualization of business systems, assets and data.
Energy transition
The EU 2030 Climate and Energy Framework sets targets and policy objectives for Europe. The aim is to reduce greenhouse gas emissions, increase the share of renewable energy and improve energy efficiency. We all will have to accelerate the switch to green energy and use energy more effectively.
The transition to more green energy is no longer a "nice to have" but an imperative - financially, ethically, and operationally - that requires major investments from our customers in infrastructure and planning/IT. The energy crisis of 2022 resulted in an increasing demand for electricity and heating networks. The requirement for stronger and more modern energy distribution and transportation networks has never been more important.
It cannot be understated how important the role of Spatial Intelligence will be in planning and executing true energy transition and how impactful this type of intelligence will be moving forward. From achieving optimal qualitative location data to effective and meaningful information provision and analysis of the ever-increasing data streams (e.g. digital meters). This has placed Avineon and Tensing in a position to make a meaningful impact with our knowledge and expertise. As Spatial Intelligence experts, Avineon and Tensing continues to invest in up-to-date expertise and knowledge of the latest tools and techniques to ensure that we can work with our customers to meet their energy transition goals in 2023 and beyond.
Avineon and Tensing jointly supported the DITUR project for Flemish organisations EnergyVille / VITO by investigating how advanced 3D models and Digital Twin concepts can support the renovation challenge around energy transition. Read more about the progress of the DITUR project here.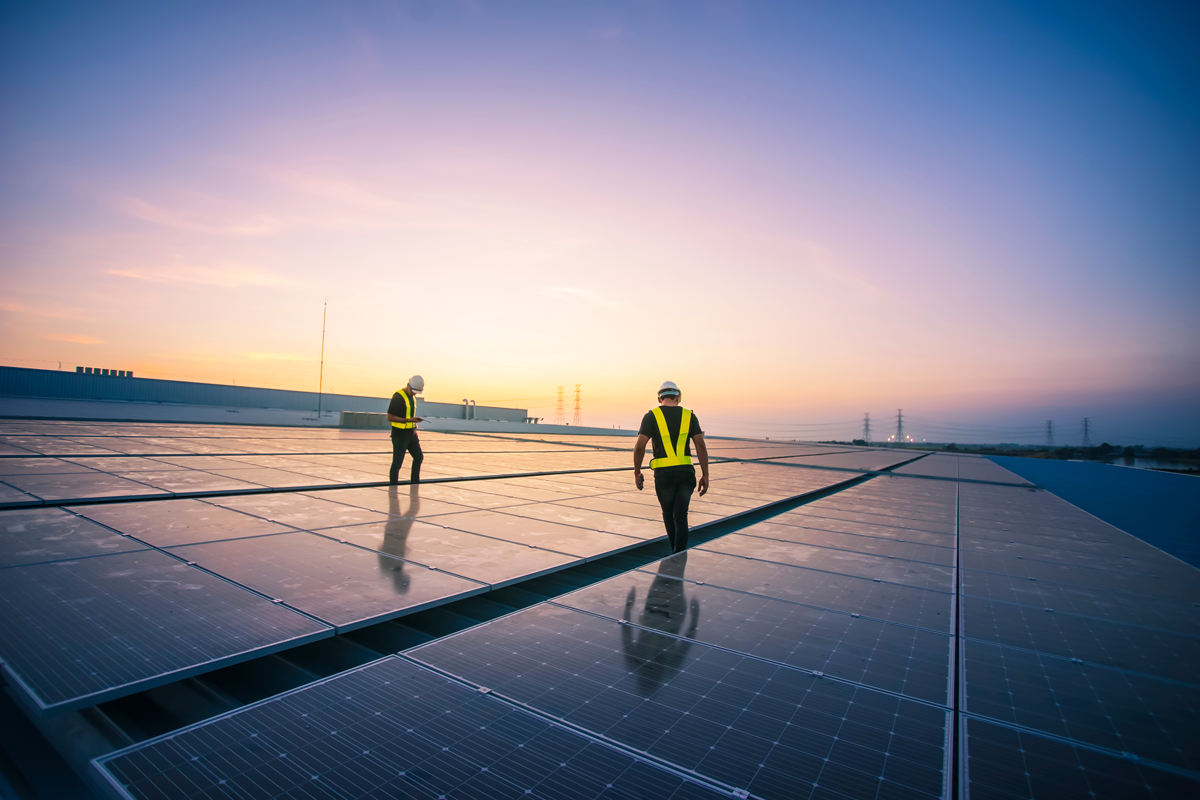 Climate warming
The realization that climate change is no longer another's generation responsibility has led to a global call to action to slow down or stop global warming. Our clients are holding themselves accountable and are accelerating energy transition, engaging the nitrogen problem and are future proofing operations from further impacts on global warming. From utilities (water, electric, gas, etc) to governments, our clients are looking to us to find innovate and impactful ways to help them continue to be global stewards.
We have an exemplary track record working with our customers to meet climate challenges, whether it is helping our water customers improve sewers and water management or helping cities justify the viability of solar panels on rooftops or many of the other ways we help our customers across different domains.
However, we must also hold ourselves accountable to push the boundaries of innovation in the use of Spatial Intelligence to meet the demands of this global imperative, not just as a partner to our clients but to also to contribute to this generations' most important cause.
The Dutch province of Noord-Brabant aims to substantially reduce nitrogen deposition in nature reserves. Tensing developed a story map using ArcGIS StoryMaps that provides insight into nitrogen-related information in Natura 2000 areas. You can read how this project progressed in the case 'Data as solution to reduce nitrogen deposition'.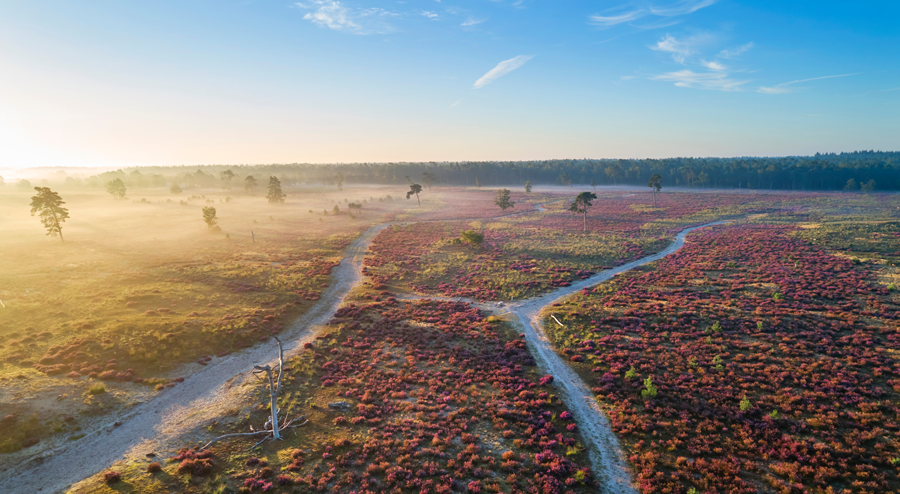 Digitization
Historically this is one of the biggest barriers to increasing Spatial Intelligence. Both the digitization of information and the digitization of processes either as a foundation for operation or applied for "real-time" analysis, have evolved to become a necessity for our customers. The efficiency and speed with which we have to address improvements in digitization is constantly increasing. Qualitative data and the need for the timely, accurate information from this data have become essential for our customers to make intelligent business decisions. Fortunately, more and more organizations are also realizing this importance. Because valuable data ensures optimal collaborations, lower costs, more efficient business operations and better insights for more effective decision-making.
With a legacy of location data improvement and digitization and a cadre of knowledgeable, thoughtful consultants, Avineon and Tensing continues to innovate in the processing, visualization and analysis of this information. Whether it is a Digital Twin to tackle the renovation of buildings, dashboards for the planning of heating networks, story maps to frame the nitrogen problem, digitizing house connections for utility and water companies to make their operations more efficient , …Avineon and Tensing will continue to push down the digitization barrier to Spatial Intelligence together with our customers and partners.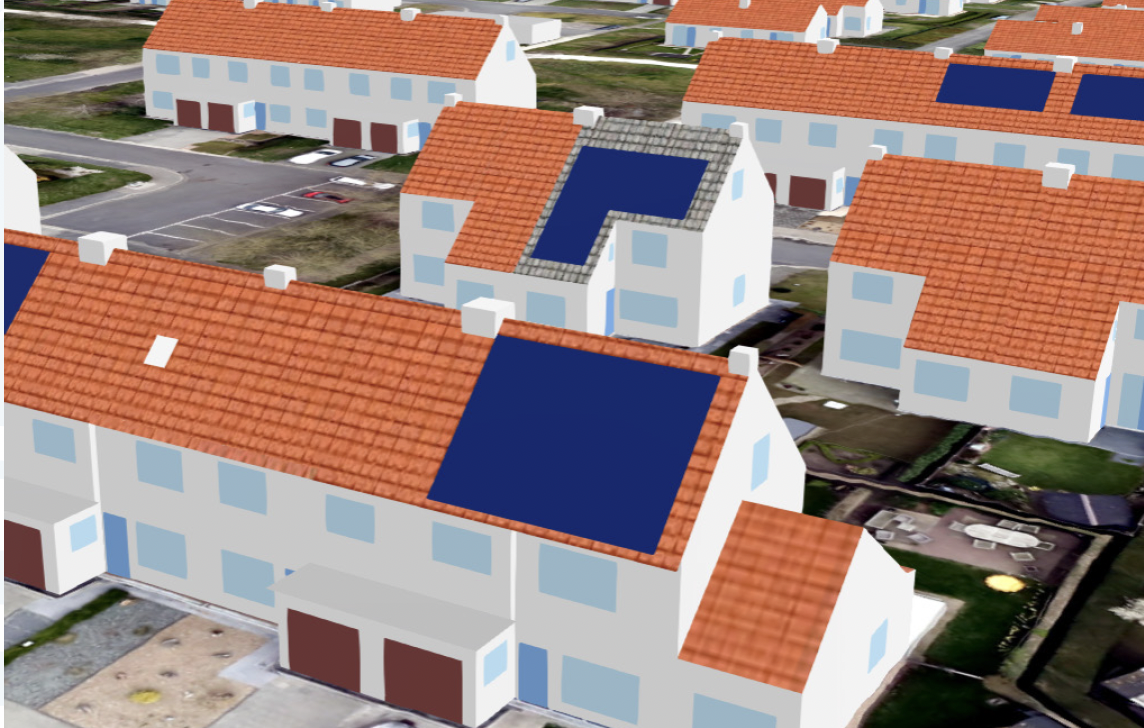 Part of the 3D design of the DITUR project in Belgium.
Strong together
This is Avineon's and Tensing's motto ... we do everything we can, in partnership with our customers. Within this partnership we do everything we can to help you move forward. And we always try to surpass ourselves through training, certification, experience, and knowledge sharing. In other words, exceeding customer expectations will again be the focus of our people in 2023!
It also reflects on the collaboration between our brands. It allows us to serve you better and faster. In addition, we can now tailor our innovative services and solutions even better to your needs and provide the end-to-end support and solutions you deserve.
All those projects in different domains require expertise and manpower. We are proud to have the largest team of ArcGOS and FME certified specialists and data specialists in Europe. But given customer demand and development, we are pleased that, despite the tightness in the market, we have grown again in 2022. And it is also expected that we will grow strongly again in 2023. Luckily, our excellent reputation in the market gives us the opportunity to attract the right talent … so we look forward, with enthusiasm, to all those new people who will join our team and to continue to meet the needs of our customers and exceed your expectations.
Together with our employees and our customers, we are building a pleasant future. A future, where we can also live in a pleasant way.
I wish everybody a pleasant, successful and, foremost, a healthy 2023!
Elevating Spatial Intelligence, together!
See you soon!