FME Training courses during the User Conference 2023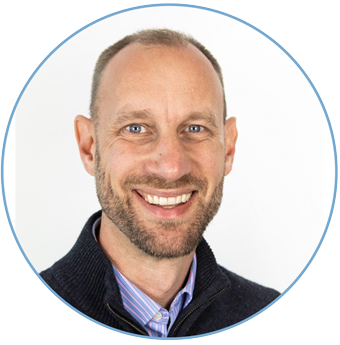 David Eagle
Director of Service Delivery | FME Certified Trainer
Tensing is Gold Sponsor of the FME User Conference 2023 in Bonn. To celebrate that occasion, we offer you three unique FME training courses for the experienced user. In this blog we give you a sneak preview of this three training courses.
Training 1: Advanced Attribute Handling
The handling of attributes is one of the most common operations carried out in FME. Users need to set attributes, edit them, and use them within most workspaces. Learn how to construct attributes, use conditional values and work with lists, so you can create the attributes you require and manipulate your data as needed.
Text continues below image.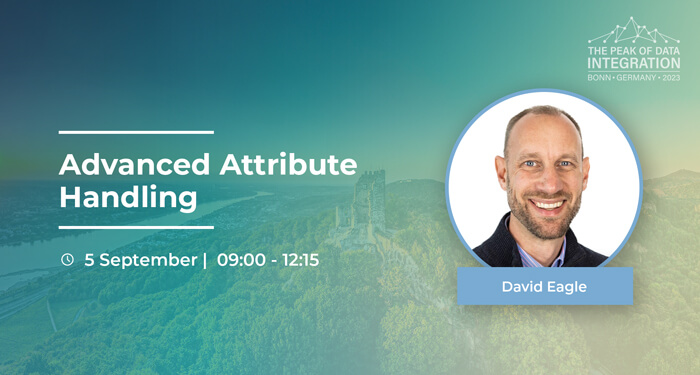 About FME Trainer: David Eagle
David is a veteran of the FME Community since 2000, when he was introduced to FME whilst working for an engineering firm. Back then it hadn't long had it's own user interface, Workbench was a pretty new innovation, but despite all of this it pretty much changed Dave's approach to working with data almost overnight. He hasn't looked back since and he cites the discovery of FME as a turning point in his career.
Dave has worked a support desk, delivered training, been a pre-sales consultant, delivered services, focused on sales, been a manager and these days he does a bit of all of those things through his role steering the Service Delivery of Tensing in the UK.
He started his training career delivering GIS training predominantly to engineers, but in 2007 he delivered his first FME training course becoming one of the first Certified FME Trainers when Safe Software launched their certification program and since then he's been one of the most consistent FME trainers in the UK, in some years delivering as many as 30 training courses on FME Form and FME Flow. He's even won a 'special recognition' award from Safe for his contribution to FME training.
Training 2: Efficient authoring FME Form
FME Form is all about saving you time, so we recently added several features to improve the efficiency of authoring workspaces. This workshop will show you tips and tricks for faster authoring, including feature caching, partial runs, Visual Preview, data-aware transformer dialogs, and the new Workspace Comparison and Merge.
Text continues below image.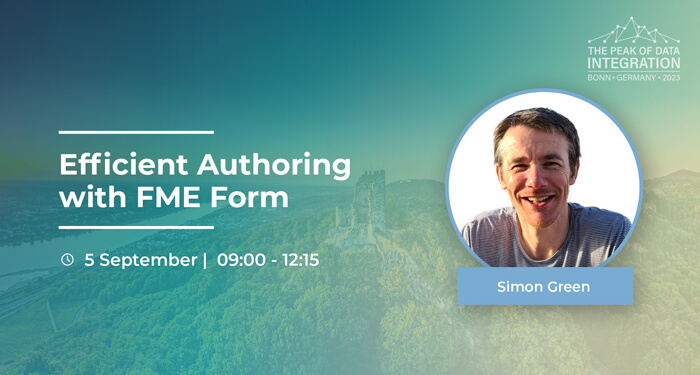 About FME Trainer: Simon Green
Simon is an accomplished and versatile GIS and data professional with over twenty years' experience. For more than thirteen of those years, he's been a passionate user and advocate of FME. Data quality, its efficient management, manipulation, analysis and lifecycle are central to his working philosophy and FME has been key in helping him realise these instrumental tenets.
His enthusiasm for FME and previous experience of delivering GIS training inevitably led him to become an FME Certified Trainer and allowed him to preach what he practices! He is now one of the most prolific and well respected FME Trainers in the UK having delivered upwards of 20 courses a year, every year, since becoming certified. His personable approach to training, combined with two decades of industry experiences, ensures that there's always a story to be told or a lesson to be learned. Simon believes that the most effective training occurs when engaging in dialogue with delegates, not simply reading from a script.
In addition to being an FME Certified Trainer, Simon is also a Certified FME & Server Professional and is Microsoft Azure Fundamentals Certified.
Training 3: Advanced Automations in FME Flow
FME Trainer Leo Hendrikx will show you on a relatively new functionality in FME: Automation Apps. This functionality allows you to create a Flow App with which you can start automations manually. Based on parameters that you set yourself, you can then use this Flow App to start even the most complex workflows manually.
Text continues below image.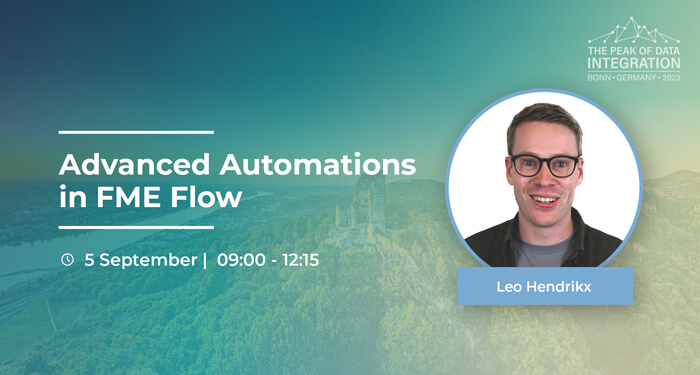 About FME Trainer: Leo Hendrikx
Leo Hendrikx is an experienced and enthusiastic GEO Data Analyst who enjoys diving into 'data puzzles'. The FME platform, with which he develops and maintains geographic processes, runs like a thread through his career. Leo enjoys sharing his knowledge with course participants and colleagues: "during training courses, you get the opportunity to think along with different organisations about their data integration applications. That's why I enjoy being an FME Trainer."
Tensing will also be at the User Conference on Wednesday 6 and Thursday 7 September. You can find more details about our presentations in our blog on the FME User Conference programme for 2023!
We look forward to speaking to you in Bonn. See you there!