Tensing recognized as FME Utility Industry Expert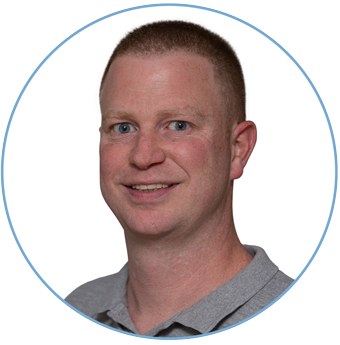 Marnix Otten
Customer Experience Manager
Tensing is officially recognized as an FME Utility Industry Expert Partner. This title is given by Safe Software, the developer of FME, only to partners that have a proven track record in supporting utility companies in the field of data integration. FME is the data integration platform with the best support for spatial data, enabling the connection and transformation of data between hundreds of systems.

We are now among a very select group of organisations worldwide to hold the title of FME Utility Industry Expert Partner. The fact that Tensing is now the only organisation in Europe that holds both the title 'FME Utility Industry Expert Partner' and 'Esri Utility Network Specialty' makes it extra special.
---
The Expert Partner designation is a recognition for proven FME knowledge and expertise within a specific sector, in this case the utility sector, and comes after an extensive audit by Safe Software. Only when a partner meets all sector criteria, the partner is included in the Partner Expertise Program of Safe Software.

We have passed the Safe Software audit by providing proof in the form of FME reference cases in the utility sector. In addition, our utility customers endorsed our FME expertise and we had to prove our substantial contribution to utility data events.

Tensing, leading specialist in spatial data in the utility sector
As a leading geographic information system (GIS) and data integration consulting company, we have accumulated a great deal of knowledge and experience about data services in the utility sector over the years. Earlier this year, our utility expertise was also recognised by Esri with the award of the Utility Network Specialty. Esri is the world leader in GIS mapping software and offers the most powerful mapping & spatial analytics technology available. To qualify for the Esri Utility Network Specialty, we had to undergo a thorough audit by Esri to test our knowledge, technical skills and experience.

Now we are one of five FME partners in Europe to hold the title of FME Utility Industry Expert Partner. And even more impressively, we are the only company in Europe to hold both the title of FME Utility Industry Expert Partner and the Esri Utility Network Specialty. A unique achievement and a proof of professionalism.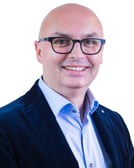 ''This award is an honourable addition and a recognition of the great work we have done in the field of data integration for the Utility Industry'', says Dave Laurier, Managing Director of Tensing. The fact that we are now recognized by both Safe Software and Esri as a specialist in the Utility Industry says a lot. I see it as an incredible vote of confidence in our capabilities in the field of data integration and geospatial information technology within the utility domain. It makes me very proud of our team of specialists''.

The Benefits of FME
Almost every data process contains spatial information or can be enriched with it. A location component makes it possible to visualise data on maps, which helps to understand processes better. But in order to combine diverse data types into one usable set, a data integration platform is required. FME is a data integration platform that specialises in collecting, structuring and exchanging data using spatial information. FME is the best platform on the market for collecting, organising, analysing and sharing data with other systems to gain more insight.

Do you want to know what the Tensing specialists can do for your (utility) organization? Schedule a consultation for an informal sparring session and a nice cup of coffee.