Satya Sirigineedi
Senior IT Consultant
I have more than 20 years of experience in GIS and IT focusing on data management and system architecture. I have broad experience in supporting data management projects involving data capture, quality, and data migration. In addition, I have been key in architecture projects that have included systems design, development, maintenance, and integration in the utility, transportation, and retail sectors. Most recently, I have been providing 2nd and 3rd line support to utility customers to maintain their Corporate GIS systems
Whats your background with Esri and FME?
I am an Esri Certified Desktop Associate with broad knowledge of the Esri platform including ArcGIS Desktop, Pro, Enterprise and the Utility Network. I am also a Safe Software FME Certified Desktop and Server professional. With a background in .NET, built several custom tools and extension components for Autodesk and ESRI products often integrating with backend Oracle Spatial databases.
I love to use FME as it is highly customizable and extensible, making it a more flexible solution than custom-built applications. My favourite transformers are AttributeManager, Clipper, and Reprojector. Interested to explore HTTPCaller, GeometryPartExtractor, NeighborhoodAggregator etc.
I worked with a range of customers in various utility domains and worked closely with customers. With a developer background always tries to find shortcuts for the processes which gives life to custom tools using native APIs.
Why Tensing?
I chose Tensing because I feel it is my family and we are growing by supporting each other. I place importance on being consistent and methodical with my work and enjoy supporting the team and problem-solving.
When you aren't working what do you enjoy…
During my leisure time, I like to participate in sports such as badminton, tennis, and cricket, and I also have a passion for listening to and practicing classical Indian music.

I love working with data, but what I love even more is supporting my team and problem-solving together. At Avineon Tensing, I feel like I am part of a family where we grow together and support each other. When I'm not working with data, you can find me on the court playing badminton or cricket or indulging my passion for classical Indian music.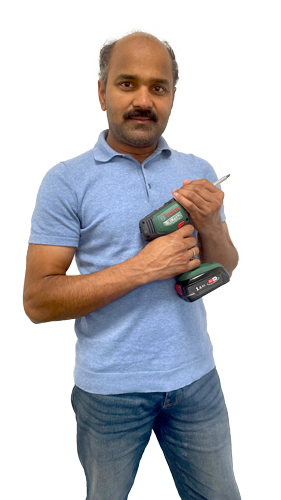 Satya Sirigineedi
ssirigineedi@tensing.com