GIS Consultancy
Geographic information systems play a major role in the critical business processes of organisations with responsibilities in the (public) outdoor space. To maximise the value of geographic data requires a lot of specialist knowledge. Do you need more of this knowledge in your current team? Then a GIS Consultant from Tensing can help your team, department or even entire organisation.
In the overview below you can see all Tensing's consultancy services.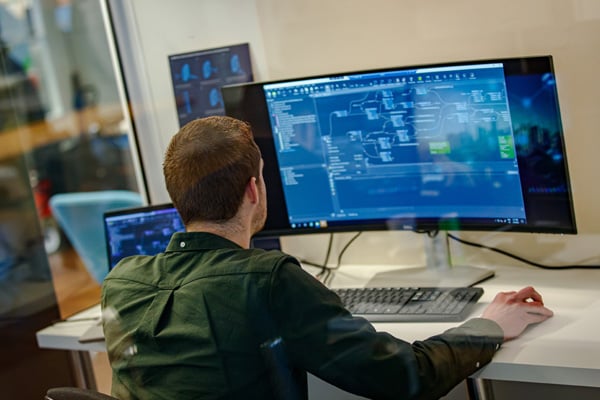 FME Training
Just starting with FME? Or are you an intermediate user who would like to improve your FME skills? Let our greatly experienced certified trainers help you out!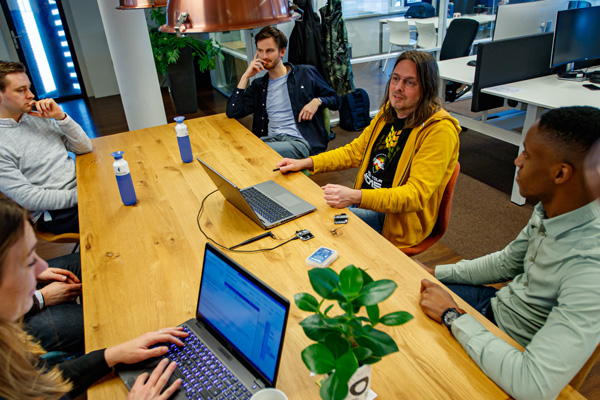 Strategic GIS advice
A good strategy is the basis for everything. This also applies to deploying geographic data. Tensing is happy to help you define your GIS strategy!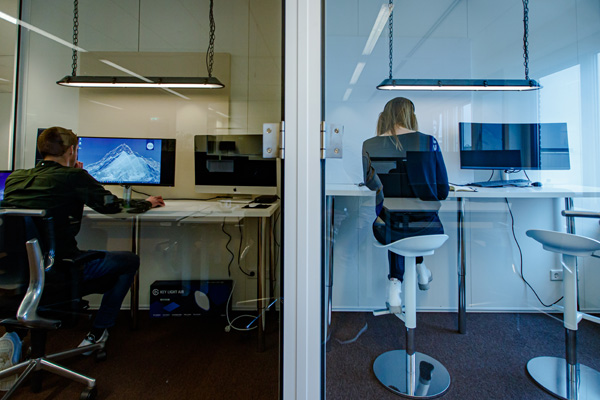 GIS data integration
Location data is central to all outdoor business processes. Excellent data integration ensures huge efficiency gains and higher data quality.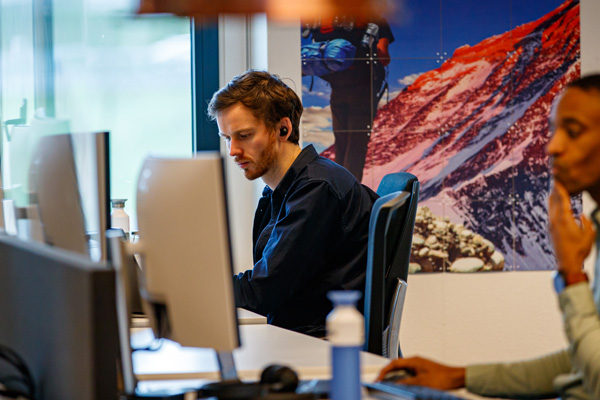 GIS application development
Want more functionality than standard software by ArcGIS or FME offers? No problem! Our developers can build links and extensions to suit your custom needs.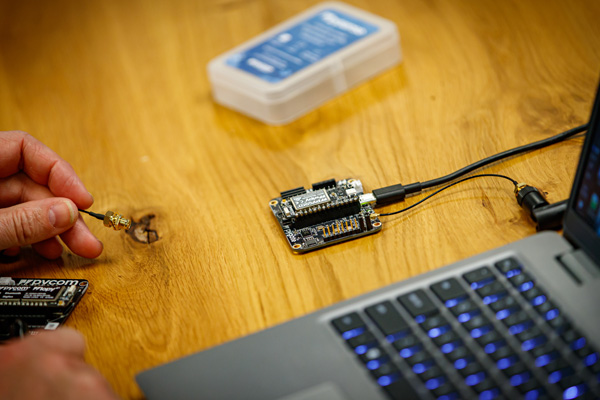 GIS application management
Tensing provides technical and functional management of the GIS applications in your environment. Our experts ensure that your business processes continue to work optimally.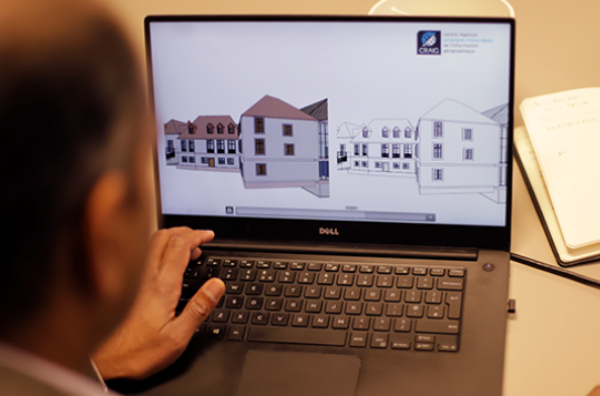 3D GIS Consultancy
With 3D GIS Consultancy, our experienced team of 3D GIS specialists helps your organisation with complex spatial issues that require a 3D approach.
4 reasons to stop searching:
Why choose a Tensing consultant?
Suitable expert for your job
Tensing has the best ArcGIS and FME specialists, from Young Professionals to senior experts. So we deliver the level of knowledge appropriate to your needs. A Tensing consultant is always certified, driven and results-oriented.
Quickly available
The Tensing team has more than 70 specialists. Our team has the highest number of Esri certifications in the Benelux and the highest number of FME Professionals in the Netherlands. This wide range means we can always offer you the right expert quickly.
Favourable rates
Because of our continuous investment in the development of our consultants, they know how to make extra smart use of available resources. This results in cost savings. The result is a better price-quality ratio compared to other providers. You can benefit from this!
International team
The Tensing team consists of 12 different nationalities and operates internationally. The advantage of this is that you can easily work with us abroad too. We are there for you everywhere.
Strategic GIS advice
Everything hinges on a good GIS strategy. The amount of geographical data has grown tremendously during the past few years. We find that forming a vision sometimes lags behind daily reality. An external view can be of great help here. We work closely with Esri to help organisations professionalise their vision. Because of our Gold Partner status, we have a great influence on the possibilities. But we look at every situation from an independent perspective and this offers enormous added value for your GIS project.
Excellent data integration
The value of an application hinges on the quality of the data. The amount of geographical data sources is very large in the UK. Selecting the right data sources, increasing data quality and bringing these data sources together is a hugely important step in any GIS project. Our Geospatial Data Engineers ensure that your GIS data integration is in order before this data is visualised.
Customised GIS applications
A lot is possible with standard GIS software. Yet in practice, we often see customised wishes in the field of GIS applications or viewers. If specific knowledge is lacking to fulfil these wishes, one of our GIS Consultants can certainly help you further. In addition, we are happy to help you take a step back: which challenge are you trying to tackle and which tool is most suitable for that?"
Technical application management
In our experience, technical application management is truly a profession in its own right. Many of our customers have GIS staff who are mainly focused on functional management. When the technical side of GIS management is not invested, resolving issues takes a lot of time that is not actually there because the functional application is the priority. With the hiring of a Technical Application Manager from Tensing, this problem is a thing of the past.
Want to get the most out of your geographic information system?
Schedule an appointment and let us advise you!