Simon Green
FME Professional Consultant
Simon is an FME Certified Professional, FME Server Professional and FME Certified Trainer. He has 20 years' experience working in a range of GIS and Data related roles, having worked for both Public and Private sector organisations in a variety of different industries.
Aside from bringing a wealth of FME knowledge and experience to our team, he is skilled in a wide range of software including Esri, MapInfo, GeoMedia and QGIS. He also has experience in APIs, databases, automation and the cloud.
Why did you join Tensing?
Tensing is a well respected organisation within the sphere of FME, Esri and the wider geospatial industry. To be able to work alongside so many talented people who share my passion for FME and data challenges was an opportunity not to be missed. The opportunity also allows me to broaden my horizons and continue my learning in cloud based technologies.
To get the ball rolling what are your top 3 FME transformers?
SQLExecutor: Being able to offer the flexibility of breaking out from a workspace, run SQL on a database and then, if required, returning the result into FME is so powerful.
HTTPCaller: Connecting to APIs really expands the capability of FME to access data from more sources. The HTTPCaller transformer allows you to do this in a no code environment.
AttributeManager: Not particularly original, but probably in most people's top 3! Having the ability to perform multiple different actions on an attribute inside a single transformer is always compelling. However, with great power comes great responsibility! Use wisely and don't try to do too much.
Which FME transformer have you yet to use but would like to try soon?
With a particular interest in cloud technologies, there are a couple that I would like to try; AzureEventHubsConnector and AzureServiceBusConnector. The ability for FME to publish and receive Events and Messages in Azure seems like a really compelling way to allow different systems to communicate and automate the mundane.
Tell us a little about some of your highlights from previous roles.
Before joining Tensing, I worked for 1Spatial's FME Division as a Principal Consultant. I was involved in all things FME including training, consultancy, pre-sales, technical support and architecting and deploying FME Server. I was fortunate enough to work with many clients from a wide spectrum of industries, helping them to achieve many weird and wonderful things with FME.
What has been the most intriguing data-wrangling challenge you have encountered?
Probably one of my most interesting challenges was an asset data alignment project. The client had many datasets in the business that were captured to legacy versions of Ordnance Survey's (OS) road network products OSCAR and ITN. These datasets were difficult to maintain and involved lots of manual effort; eventually updates ceased. With the release of OS's new road network product, OS Highways, a decision was made to address the maintenance of these datasets. I was tasked with solving this problem. The process needed to automate the alignment and report on the confidence of each feature's alignment in a dataset to OS Highways. The workflow also needed to be flexible enough so that it could be run each time OS Highways data was updated, so datasets could be maintained, with minimal manual intervention, going forwards. This was all achieved with FME.
The FME Bonn UC is in September, what are you most interested in learning more about at the event?
I'm always interested in the 'Futures' session to see what Safe have planned, and to find out what the next piece of killer functionality is. An exciting development that I'd be keen to get an update on is the potential for FME Server to have Engines deployed in multiple environments; not just on-prem or cloud, but a hybrid of both.
When you aren't working what do you enjoy…
I love Ice Hockey and always try and keep up with my favourite team, the Toronto Maple Leafs. I'm also interested in Motorsport and have competed at an amateur level in the past. One of my goals is get back behind the wheel.

I joined Tensing to work alongside talented individuals who share my passion for FME and data challenges. Plus, I get to keep learning about all the latest cloud-based technologies. When I'm not working, you can find me cheering on my favourite ice hockey team or taking a spin in a race car.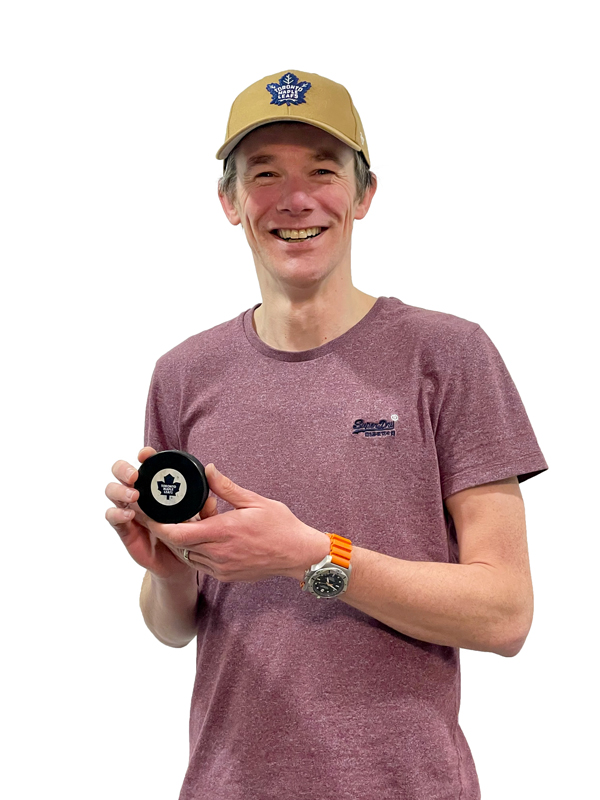 Simon Green
sgreen@tensing.com