Esri Partner Conference 2017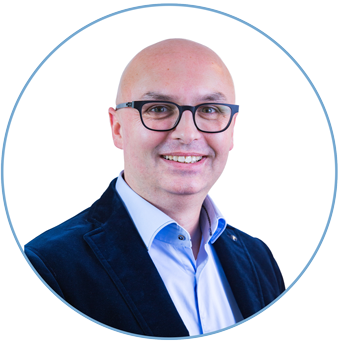 Dave Laurier
Managing Director
At the beginning of March, colleague Tim van der Weijden and I represented Tensing during the 2017 edition of the Esri Partner Conference and the Developer Summit in Palm Springs (California, USA). The Partner Conference is a private event and that's why it'll be that much more fun to share my personal experiences. I do that here and now, and with great pleasure I will also do that during a visit to your organization.
First of all, I want to talk to you about Esri's new message "The Science of Where" that was launched during the event. In essence, this indicates what Esri stands for when it comes to their ongoing commitment to geo science and innovation. At Tensing, through our strategic partnership with Esri for more than 15 years, we are also happy with this message because it reflects our shared vision of GIS. We believe that the ArcGIS platform enables solutions that allow organizations to exploit the full potential of their data. The platform — with its maps and analysis capabilities — is an instrument that connects people in a universal way.
THE DIGITAL TRANSITION AND THE ROLE OF GIS
The world around us is changing and the digital transition will continue in the years to come. We say it quite often that technological developments follow each other faster and faster, and that requires focus to stay on top of these critical developments.

In the past year we have made a contribution to the technological progress that Esri Inc. (USA) has initiated. As a partner we have contributed to a number of Beta programs to make the software suitable for you as an end-user. In addition, we contribute to the development of new technology for Utilities and Telecom operators. (More on this later.)

In my view, one of the most important enhancements in the ArcGIS 10.5 platform is the development of a distributed GIS. I am talking about a new architecture in which specialist functionality is available individually and — much more powerfully — is connected to each other. This makes it possible to have complex operations that were previously reserved for desktops and servers now also carried out on mobile devices. This also makes it increasingly easier for the organization to use the combination of three different ways of applying GIS:


GIS for registration
GIS for communication and collaboration
GIS for spatial analysis
The distributed GIS makes an important contribution to the following two major innovations:


Insights for ArcGIS
Utility Network Management
Let me explain these two developments a little further.

Insights
We all realize that data is incredibly important nowadays — and at the same time, data is no more important than the answers it offers or the stories it tells. It is generally known that it is precisely through the use of spatial analyses that patterns become visible that would otherwise be invisible. Traditionally, GIS has always played an important role in this, and with the release of Insights for ArcGIS, that role is only getting bigger!

With Insights for ArcGIS, there is now a browser-based solution that allows users to easily and quickly explore spatial and non-spatial data in one application. Insights integrates Business Intelligence (BI) capabilities and offers user-friendliness when analyzing data from multiple sources. Insights combines BI with powerful spatial analysis capabilities. As a result, GIS analysts no longer have to focus on a single map. Instead, they can maximize their productivity by looking at maps, charts and tables side by side and analyzing all data at the same time.

We are happy to demonstrate the many possibilities for using Insights for ArcGIS!


UTILITIES AND TELECOM OPERATOR OF THE FUTURE
A huge technology shift is coming for Utilities and Telecom operators with the new Utility Networks Management (UNM) project. Tensing contributes to the development with our knowledge and experience — at various national and international utility companies. As an Esri partner we are involved in the Alpha version of this technology and we will continue to do so during the Beta.

This development builds strongly on the concept of a distributed GIS. The utilities and telecom operators of the future will finally have the opportunity to provide all three of the following patterns with one platform:
GIS for registration (asset management and network management)
GIS for communication and collaboration (with colleagues and with the public)
GIS for spatial analysis
Currently, many utilities and telecom operators are already using the ArcGIS platform for communication and collaboration, and they are now exploring the possibilities of BI-like spatial analysis with Insights for ArcGIS. With the release of the new Utility Networks Management, Esri also provides a strong solution for registration and asset management. This will make it even easier for utilities and telecom operators to switch from, for example, Smallworld to Esri ArcGIS.

At Tensing we have developed a jump-start service around the Utility Network Management project, which gives you the opportunity to gain the required knowledge of this new technology in a short period of time. We do this by training you in a safe environment that we have already set up for you. In this way, you avoid losing a lot of time getting familiar with this new technology and in setting up an environment in which you can experiment.

Do you want to know more about the future of ArcGIS and the services we offer? Then contact me for an appointment. We look forward to hearing from you.