Bomi Lee
Esri Technology Specialist
Hello, My name is Bomi Lee. I started working at Tensing since February 2023. My role is Esri technology specialist.
Career
I studied geography in Korea. I got my first GIS job after my study and I worked for 4 years. After I move to the Netherlands, I could continue my career as GIS Specialist. I worked for 5 years at GIS Specialisten | The People Group. I worked for different projects for different clients. My favorite project is making 3d map for gemeente Meerinzicht. I gained a lot of knowledge and relevant skills from it.

Spare time
I live in Utrecht with my Dutch husband, a dog and two cats. I like watching movies, playing games, running, swimming and bouldering. I also like traveling different places.
Why Tensing?
I had an interview with Tensing in 2018. Although I didn't get the offer, I had a very good impression of Tensing. I could see that tensing treats employees well. After 5 years of working time with my previous job, Madelon contacted me via Linkedin and I was glad that I got an offer. I am looking forward to the new challenges and grow more with Tensing.

"Be grateful for what you already have while you pursue your goals. If you aren't grateful for what you already have, what makes you think you would be happy with more." ― Roy T. Bennett, The Light in the Heartions that will make you a good person, not desire." ― Matthew Quick, The Silver Linings Playbook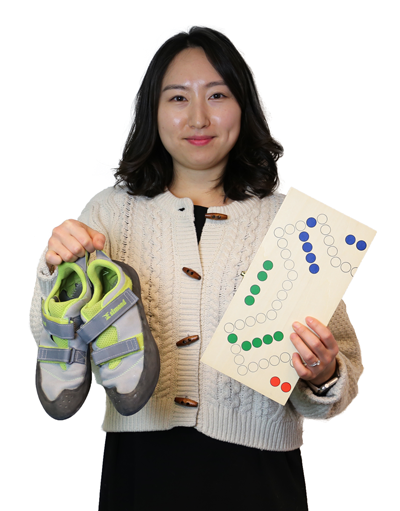 Bomi Lee
blee@tensing.com