Cas Thoonsen
Esri Technology Specialist
Who am I?
My name is Cas. I started at Tensing as a Young Professional in June 2021 and I developed myself as an Esri Technology Specialist.
I have been fascinated by maps from a very young age; in kindergarten I was already looking at atlases and in elementary school I knew practically the entire Bosatlas from memory. After high school, this fascination translated into a Bachelor of Earth Sciences at Utrecht University. Here I noticed that in the world of physical geography maps kept intriguing me the most. Therefore I started my Master GIMA with GIS as a modern form of cartography.
What else do I do?
A lot of my spare time is spent on music. A big part of that is producing and spinning all kinds of different genres. When I'm not working on my own little projects I also like to go to concerts and festivals. Does this have any overlap with GIS consultancy? Yes it does! When doing a DJ set, it is customary to talk to the client about their choice of music. You use this preference as a basis and add a few songs that you know from your own experience will work at the party. This way you end up with a selection that both the client and the party guests are happy with. You could also apply this in the GIS world where you are always looking for the best solution for customer and user. Besides keeping myself busy with music, I also like to go for a run or a bike ride (when the weather is nice).
Why Tensing?
Tensing is a great place to start because you get a lot of room to develop yourself. It is also an organization where the lines are short and you easily connect with colleagues. In addition, I know that the Tensing team has in-depth knowledge of Esri ArcGIS and FME. This gives me the opportunity to learn from experienced colleagues and the assurance of a good team at hand.

Spatial problems require spatial solutions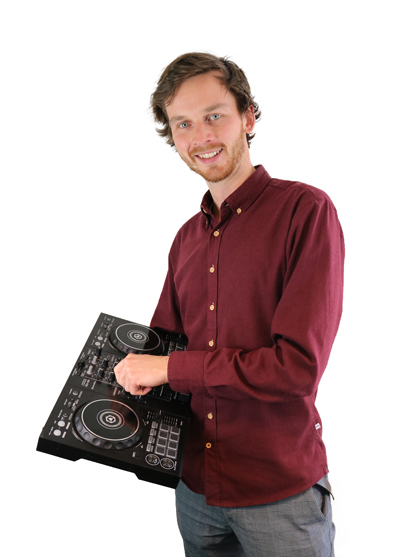 Cas Thoonsen
cthoonsen@tensing.com