Dennis Vedder
Business Director
Please to meet you, my name is Dennis Vedder. Since January 1, 2019 I have been with Tensing as a Business Development Manager.

Career
I have been helping organizations solve business challenges by using technology for over 10 years now. I get a lot of energy from those conversations where we know how to find out the question behind the initial question in order to come up with really valuable solutions. Before I entered the GIS world I advised in the field of process automation by means of business software and in the field of Business Intelligence where data is used for better (business) insights, decisions and results.

Leisure
In my spare time, I enjoy the four favorite women in my life: my wife and three beautiful daughters. A nice and busy family with two working parents and school-aged children. I also enjoy sports. My first sporting passion is strength training. Pushing the boundaries very systematically step by step is what I really like about it. To stay on top of my health, I regularly go for a run or jump on the racing bike every now and then.

Tensing
When I came into contact with Tensing it was mainly the positive energy that made an impression. A fantastic collection of professionals who do not shy away from a GIS challenge. A mix of young incredibly smart people to seasoned knowledge leaders that I have proudly joined. Of course, technology such as ArcGIS and FME is important, but it is really the people with whom we make a difference in the market.

An assignment is only a good assignment if it is considered a win by all parties involved and thus forms the basis for a long-term and reciprocal relationship.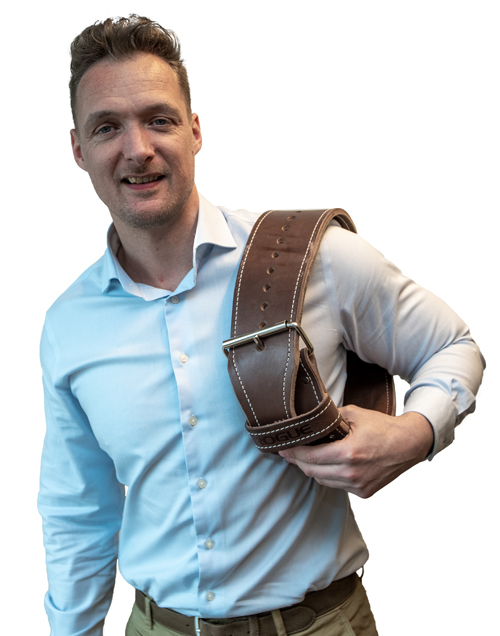 Dennis Vedder
Dvedder@tensing.com