Fernando Fernandes
FME Technology Specialist
My name is Fernando, I am from Brazil and I have been working at Tensing since August 2023 as a FME Technology Specialist.
Career
I have a bachelor in Environmental Engineering and after my graduation, I started working as an Environmental Analyst in the state's government office. GIS was already a part of my responsibilities, which got me more interested in the topic. I started researching MSC programs and in 2017 I decided to pursue a MSc in Geo-Information Science and Earth Observation with a specialization in Natural Hazards, Risk and Engineering at the University of Twente in Enschede. After my graduation, I decided I wanted to start my career in the Netherlands. I started applying for jobs in the field and landed a position as a GIS Data Engineer at Here Technologies, where I worked until July 2023.

At Here Technologies I worked mainly with database management and maintaining flow processes to deliver quality data to be ingested in the internal database. Utilizing FME and SQL was part of my daily activities and I wanted to develop my knowledge in such tools. Therefore, I started looking at opportunities on how to develop such skills and I found Tensing.
Spare time
I currently live in Eindhoven and in my spare time, I like to practice sports, go to the movies and meet friends for a board game or to have a beer or two. All my family lives in Brazil, so I plan to visit them at least once a year and also enjoy the amazing food and places my country has to offer. I also love to travel and get to know different cultures and food. My favorite cuisine is Italian and one of my favorite cities is Barcelona. I also enjoy playing some video games whenever I have the time.
Why Tensing?
What I found appealing at Tensing is how the company invests in its employees. Professionally and personally, I noticed there is constant support, which keeps us motivated. The variety of projects and clients is also another important point, helping me expand and get knowledge in tools and skills in the GIS world.

My first impression was great. Onboarding was a good way of getting to know more about the company, what we can expect and to meet new colleagues.

"The great art of learning is to understand but little at time" - John Locke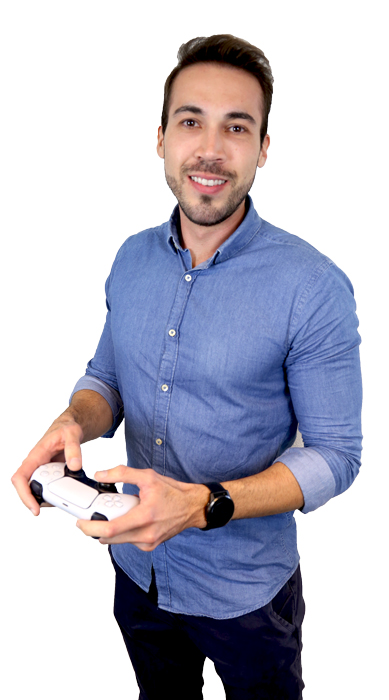 Fernando Fernandes
ffernandes@tensing.com