Iris van Leeuwen
Account Manager
My name is Iris van Leeuwen. I joined Tensing as an account manager on February 1, 2021.
Career
In the past years I have been working in several commercial positions in which I have mainly been involved in placing consultants on temporary/long-term assignments at clients. In these positions I was responsible for generating new assignments with existing and new clients, actively supervising deployed consultants at clients and advising organizations in the field of consultancy.
A people-oriented account manager with a strong motive. Trust and collaboration are of paramount importance to me. I have an enthusiastic, relationship-oriented and representative personality and I have a great interest in the human aspect within organizations. This gives me a lot of energy.
After my pleasant conversations with Arjan, Tensing struck me as a very professional and committed organization, with an eye for people. The position that was offered to me was tailor-made for me. I am very much looking forward to becoming part of the Tensing sales team and to further explore the GIS world.
Spare time
I live together with Martijn and daughter Belle (16 years old). In my spare time I like to walk our dog and when the weather is nice we often go for a ride on our motorcycle or sail around the Sneekermeer.
Tensing
I am really looking forward to this new, educational challenge and to working with my Tensing colleagues!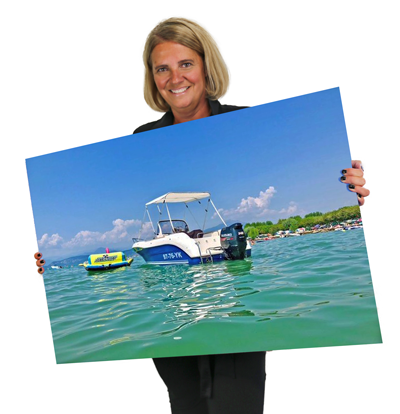 Iris van Leeuwen
ivanleeuwen@tensing.com