Keije Keijdener
Young Professional
Hi, my name is Keije and I started as a Young Professional at Tensing in September 2023.
Career
At Utrecht University, I completed the bachelor's degree in SGPL (Social Geography and Planning). In this, I took several GIS courses and also used ArcGIS and FME for my bachelor's thesis. After six months in Sweden, where I started working on GIS subjects at Stockholm University, back in Utrecht I followed the Master's in Planning (Spatial Planning). During my master's, where I missed the GIS component a bit, I was working as a GIS working student at Over Morgen. After this position as a working student, I decided that I wanted to continue in the GIS field and thus I ended up at Tensing.
Spare time
I grew up in Utrecht, where I still enjoy living with my girlfriend. In my spare time, I spend a lot of time playing sports, gaming, travelling and spending time with friends. I play football, often go bouldering or climbing (indoors) and also like to play a game of padel. I have also been sponsoring the gym for a while now, with the intention of spending more time here.
Why Tensing?
Tensing offers me the perfect place for my development within the GIS work field. I like the informal atmosphere in the office and the space to be able to ask any colleague a question. This goes well with the way Tensing is committed to self-development and professional growth. Also, the large amount of Geo knowledge within the organisation and the ambition to grow as a company are features of Tensing that appeal to me.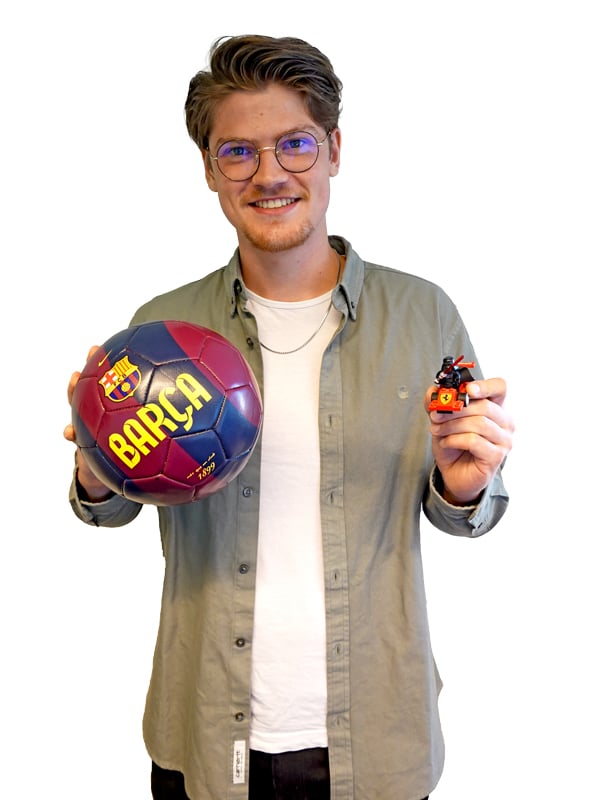 Keije Keijdener
kkeijdener@tensing.com