Laurens van Noortwijk
Young Professional
Hi, I am Laurens van Noortwijk and I joined Tensing as a Young Professional on 1 September 2023.
Career
I studied Applied Geo-Information Science (AGIS) at HAS Green Academy in 's-Hertogenbosch from 2019-2023. During this course, I first came into contact with GIS. In the third year, I did a minor in scripting, in which I mainly worked with Python. Finally, as a graduation project, I developed an online dashboard showing the usefulness of climate-adaptive roofs. Through a workshop from the HAS, I eventually came into contact with Tensing.
Spare time
I was born in Malden and since 2016 have lived in Pannerden, a beautiful river area located at the fork of the Rhine. In my spare time, I like to draw: I love cartoons but I also like to draw portraits and wildlife. Furthermore, I love gaming and walking in nature.
Why Tensing?
My first visit at Tensing left a very positive impression on me because of the casual and informal atmosphere. I have also since found out that there are many career opportunities for me at Tensing in the field of software and consultancy. As I haven't worked at a GIS-oriented company before, starting at a young company seemed like a good choice to me.

Be yourself, there are already so many others.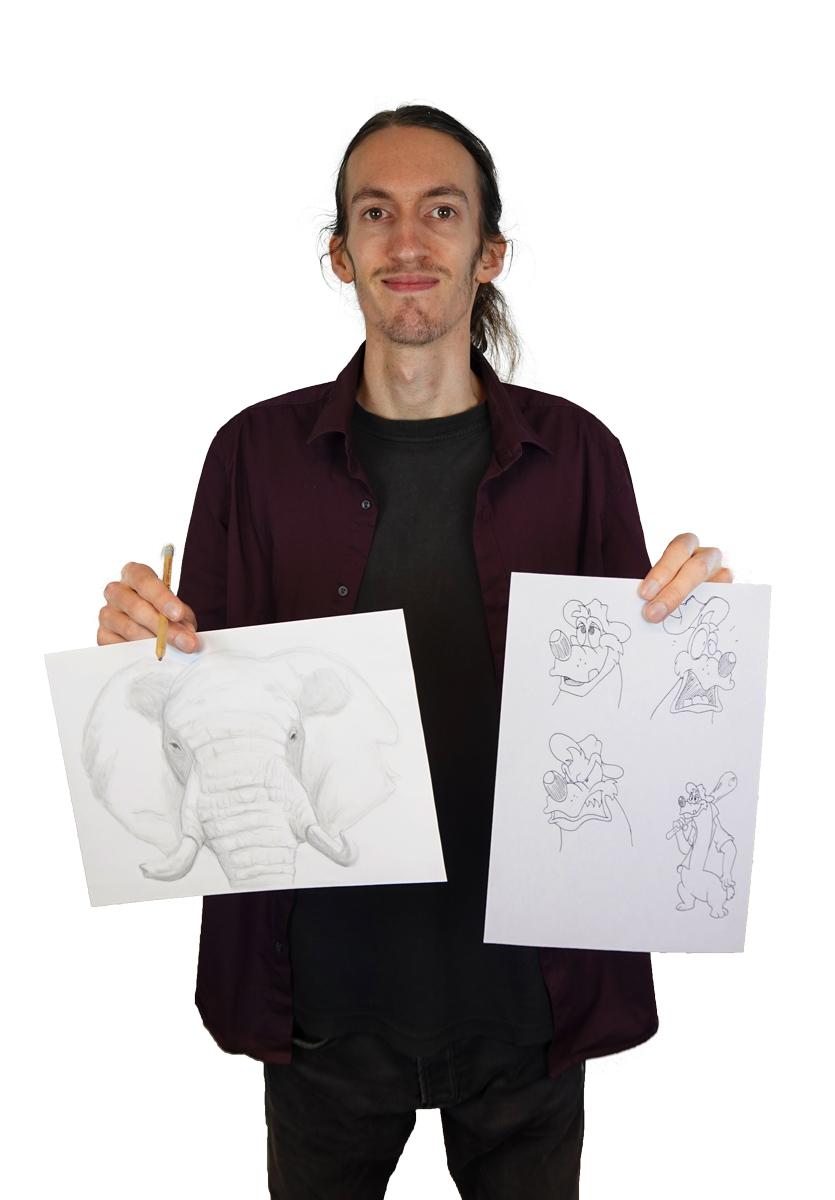 Laurens van Noortwijk
lvannoortwijk@tensing.com