Maarten van Doornik
Esri Technology Specialist
My name is Maarten and I'm working since January 2021 for Tensing in the role of GIS Consultant.
Career
I started studying with the bachelor Human Geography and Urban and Regional Planning at the University of Amsterdam. The coolest thing I did during my bachelor was doing fieldwork in the southeast of India for my bachelor thesis. During my bachelor I also discovered GIS. Because I got so excited about the possibilities of GIS I decided to participate in the National GI Minor programme to further explore this field. The minor was a confirmation for myself that I wanted to pursue a career in this field and that is why I chose to continue with the master Geo-Information Science at Wageningen University. There I was able to develop myself as a specialist in GIS and Remote Sensing technologies. In my graduation project, I showed how to improve the accuracy of bathymetry data by combining data from multiple sources using geostatistical techniques.

After graduation I worked 2 years as a consultant for a BGT application, where I was responsible for providing technical support to the end users. After that, I worked as a Geo Data Analyst for 1,5 year, where I, among other things, developed validation tools in Python and ArcGIS to be used by several GIS employees. When Tensing offered me the opportunity to start as a GIS Consultant, I was convinced that this would be a perfect step in my career.
Spare time
I was born in Zaandam in 1992, where I lived until I moved to Ede in 2014 when I started studying for my master in Wageningen. Since 2018 I live in Amsterdam together with my girlfriend.

After playing soccer for many years, nowadays running is one of main hobbies. Every week I train on the track in the Olympic Stadium in Amsterdam with a group, do some endurance runs and I often do hill training in the Amsterdam Forest on saturday with a group. I also like to ride on my race bike, to bring some more variety in the trainings. Furthermore, I like to watch all kinds of sports on TV and I love travelling, especially to beautiful nature areas.
WhyTensing?
The great thing about Tensing is that is a group of young people who share the passion for GIS. The organisation has a mission and knows what is need to achieve their goals. That is why Tensing has partnerships with the most important software suppliers and invests in the knowledge of their people. For me, Tensing provides the opportunity to develop myself in the GIS field by working for different customers together with a group of people from whom I can learn a lot.

Winning doesn't always mean getting first place; it means getting the best out of yourself.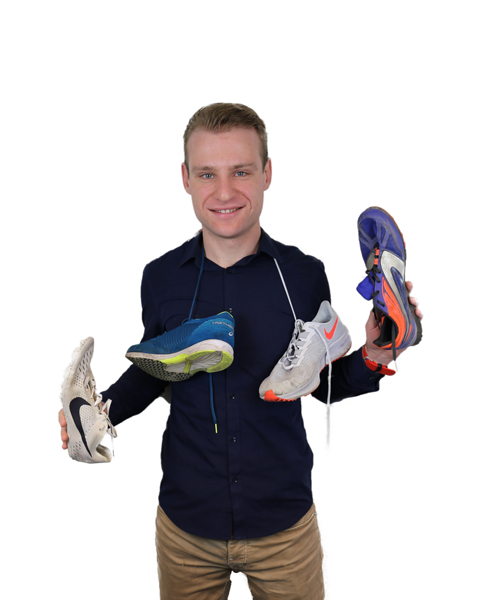 Maarten van Doornik
mvandoornik@tensing.com