Mandy Bron
Young Professional
Hi! My name is Mandy and I started as a Young Professional at Tensing in September 2022.
Career
I have a background in Human Geography and Planning in which I am still very interested in. However, during the Bachelor I came in contact with GIS and I liked it so much I decided to follow that path and applied for GIMA. This brought me to various internships at Geodan, Schiphol and Rijkswaterstaat which I really enjoyed. I am eager to learn more about GIS and that's why I decided to apply for the Young Professional programme at Tensing.
Spare time
I grew up in Gouda and moved to Utrecht once I started studying. I love to hang out with my friends/family and to play (board)games or go to concerts with them. But sometimes I need some alone time to recharge and then my favorite things to do are watching anime, playing games on my Nintendo Switch and reading. I am also a big fan of travelling and want to see all different kinds of places in the world. My favorite trips so far were those to Japan, Israël and Kazakhstan.
Why Tensing?
The first thing that struck me when I came to the Tensing office was the open atmosphere. This makes me feel really comfortable and gives me the space to challenge myself. Tensing also actively stimulates and provides space for self-development which I really appreciate. Lastly, even though most people work for and at a client most of the time, Tensing ensures that everyone is part of Team Tensing which is favorable for the work atmosphere.

There's no sense in going out of your way to get somebody to like you.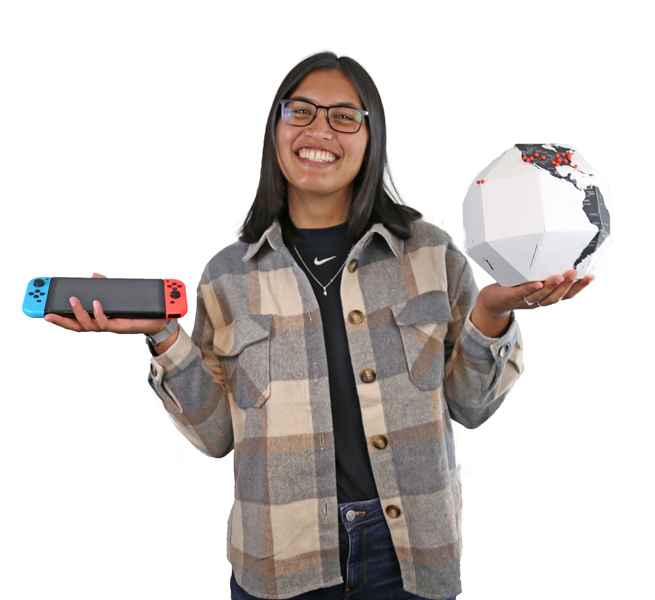 Mandy Bron
mbron@tensing.com