Niek Bebelaar
FME Technology Specialist
My name is Niek Bebelaar and from 1 September 2022 I started working at Tensing as an FME Specialist. I am looking forward to growing in that role and to solving complex GIS issues!
Career
During my Bachelor's degree in Technical Planning at the University of Groningen, I came across Geographic Information Systems (GIS). I wanted to immerse myself in that much more. That is why I started studying Geomatics for the Built Environment at TU Delft alongside the planning master's in Groningen. During my studies, I worked part-time at Fugro, where I created applications and dashboards with Esri software. After my studies, I worked for the Rotterdam-Rijnmond Safety Region as a GIS Specialist for over two years. I am now an FME Certified Professional.
Spare time
I live with my girlfriend in a beautiful appartment in Rotterdam. In my spare time, I like to play the guitar. I also regularly visit concerts at various pop venues in the Netherlands!
Why Tensing?
Even as a child I picked up the atlas very regularly and because of Google Earth & Maps I forgot about Runescape, WoW and Counterstrike... I hope my passion for maps and data will serve me well at Tensing.

What appeals to me about Tensing is that there are so many passionate GIS professionals working there, all dedicating their time to solving complex GIS issues at organisations across the country. The organisation also puts a lot of effort into the further development of its professionals. I felt right at home!

I am excited to learn all about FME and GIS!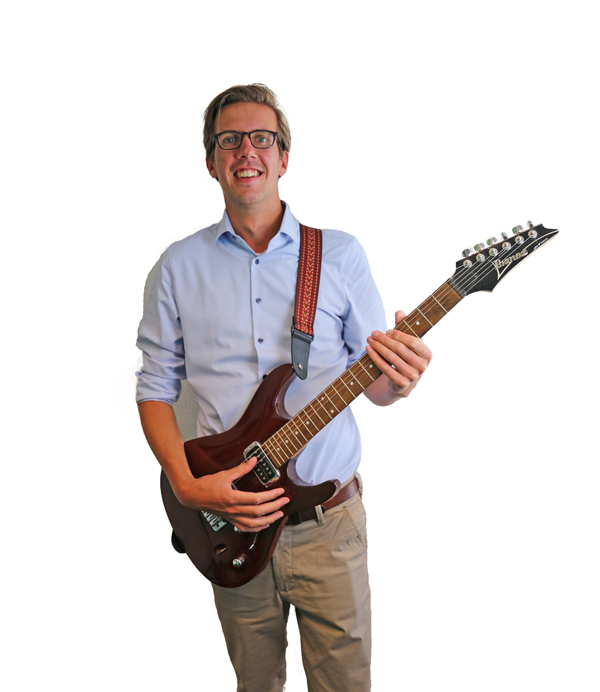 Niek Bebelaar
nbebelaar@tensing.com