Peter van Es
CEO
Peter took over as CEO of Tensing after the acquisition of Tensing by Avineon early 2020. He inherited a team of high-end GIS professionals with passion for their job and customers. Joining Tensing felt as becoming member of a warm and motivated family.
Coming home
After his study Geodesy at the TU Delft Peter moved to Belgium to join the then start-up Tele Atlas in Ghent. He build an international sales career within Tele Atlas and finally was part of the team that brought Tele Atlas to the stock market via a successful IPO. Having extensively travelled all over the world in that period he decided to join Avineon. He was asked to build the European operations from scratch, first in te UK and France and later in the Benelux. As a next step in its growth plans Avineon acquired Tensing. As it is back to his roots in the Netherlands, it feels like coming back home. His passion is now to bring the Avineon and Tensing families together and growing them successfully internationally. Together we aim to become the biggest geo-data oriented IT services company in Europe.
Sports, travel and social commitment
Peter's spare time is dedicated to sports, volunteering and traveling with his family. His passion for sports leads him so far to finishing 5 marathons. The running is combined with cycling in order to avoid injuries. During winter time a skiing break to the Alpes is a must and summer holidays are spend by travelling to explore others culture and beautiful nature. Peter is also an active member of Lions Clubs International, a worldwide service organisation that aims to serve and to make their community better.
Focus, Quality and Fun
These three words define exactly what Tensing is. Tensing has a strong focus on spatial intelligence (ESRI, FME) and this makes the company predictable and professional. Besides all our people have only one aim: bring the best solutions and services to our customers: we are there to exceed our customers' expectations! And may be most important: we have FUN doing so! We share all our passion for GIS, we perform challenging assignments, we continue to learn and we enjoy in taking part in social activities together.

Tensing is a truly innovative company. The open atmosphere, the professionalism and the commitment to excellence of the employees is a setting in which innovation flourishes. This benefits everybody: the company, its customers and our employees. The future of Tensing looks bright!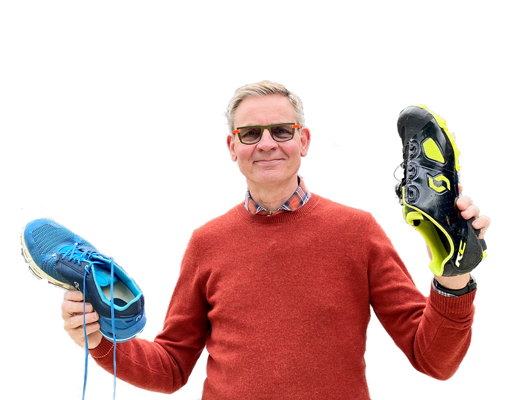 Peter van Es
pvanes@tensing.com