Rick Jankowski
Esri Technology Specialist
Hi, my name is Rick Jankowski and I have been working at Tensing since the 1st of august as Esri Technology Specialist.
Career
After my bachelor Earth Sciences at the VU Amsterdam I did a Master Earth, Surface & Water with a specialization in Geohazards & Earth Observations. During my bachelors and masters I really enjoyed the (spatial) puzzles that I had to tackle, which lured me into the GIS world.

After I graduated in April 2022 I started at Bilfinger Tebodin as pipeline engineer where I mainly focused on the GIS visualizations towards the client and streamlining GIS workflows within the Pipeline department.
Spare time
I like puzzles, not only in a professional capacity but also in my free time. This is why I really like to play lots of board/card games with friends where I try to strive to have the best strategy and gameplan possible (in which I may or may not succeed) and I also enjoy an occasional videogame. Besides games I like to play badminton, casually as well as competitive at an association in Utrecht. This all sounds quite active but I really enjoy a movie night or Netflix binge session with some good food as well.
Why Tensing?
I think I got introduced to Tensing as being a real people organisation. Everyone wants to help and share their enthusiasm and knowledge about their area of expertise and I think this is what makes you grow as an organisation but on a personal level as well. My first impression is exactly like that, before I sit down in the morning I already have several colleagues telling me that if I have any questions I can always ask them.


Personal growth makes organisational growth, that's what makes Tensing great and everybody happy.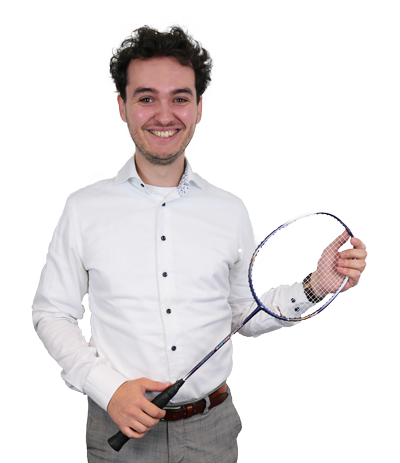 Rick Jankowski
rjankowski@tensing.com