Thomas Merkus
Managing Consultant
My name is Thomas Merkus and I have been working at Tensing for the past 3 year. Currently, I'm working in the role of FME technology specialist.
Career
After I graduated from the GIS master (Geographical Information Management and Applications), I knew I wanted to work in the GIS field. After completing internships at the KNMI and SWECO I decided I would like to work on different projects in varying fields. As a result, I first started out at Vicrea, working mainly with FME and ArcGIS. During this time I learned that I could best help organisations translating comlex technical issues to understandable language and useful geo solutions. Also, I decided that I wanted to do more with FME, which brought me to Tensing. Here, I got triple certified and broadened my knowledge and learned more on FME and data engineering.
Spare time
I currently live in Utrecht with my girlfriend. In my spare time I like to travel and do sports. I love all sorts of sports like surfing, fitness and tennis. But next to that, I also enjoy spending time with friends, good food and an occasional BBQ.
Why Tensing?
Tensing caught my eye because of the vast amount of Geo knowledge available within the organisation. Besides that, the focus on being a leading GIS consultancy company and maintaining that position is another aspect that I find appealing. Overall, Tensing has the environment that gives a great opportunity for both learning and shaping your own work.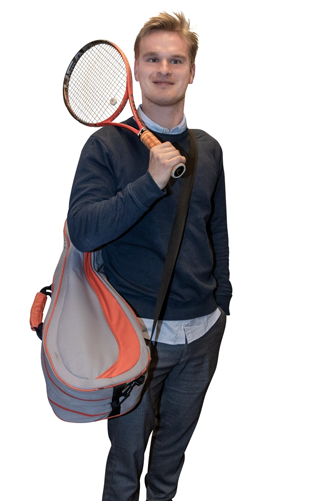 Thomas Merkus
TMerkus@tensing.com