Anouk Snoeren
Marketing Specialist
My name is Anouk Snoeren. I started at Tensing as a Marketing Specialist since September 2020.
Career
After my Marketing study, I started in 2017 as a Marketing and communication specialist at Plameco ceilings in Zaltbommel. During this period I discovered my passion for branding and obtained a number of certificates in the field of corporate identity. Issues such as: "How / where can we reach the customer and how can we appeal to other target groups?" were the common thread in my position at Plameco. The combination of drawing up strategic plans and designing means of communication ensures that I go home every day with a satisfied feeling.
Leisure
I look for creativity not only in my work, but also in my private life. I enjoy designing corporate identities for local businesses, weddings and events. I can also express my passion for branding here. In addition, I have discovered a few months ago that exercising can be really addictive. Setting goals and challenging myself keep me busy at the gym or at home almost every day. I'm always in for a game night with friends or a good Disney movie!

The future depends on what you do today.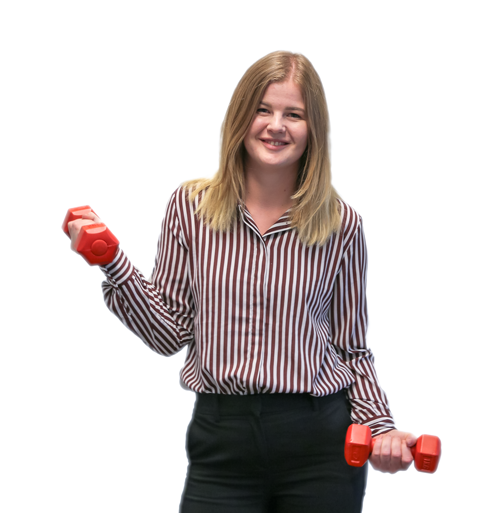 Anouk Snoeren
Asnoeren@tensing.com