FME Flow vs. FME Flow Hosted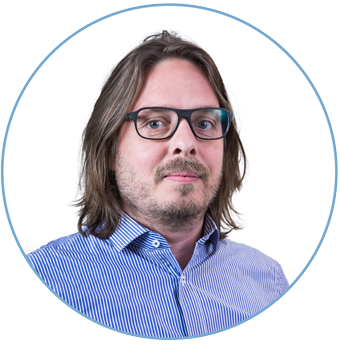 Martin Koch
Geospatial Evangelist | FME Certified Professional | FME Flow Certified Professional
FME is the most functional and powerful platform for data integration. Organisations that want to make data-driven decisions and govern are using FME or should at least consider it. But which version of FME best suits your organisation's processes and ambitions? In this article, I will help you get started and zoom in on two of the three available versions of FME: FME Flow Hosted and FME Flow.
FME in three different versions
For those not yet or less familiar with FME, below is a brief explanation of the platform. FME stands for 'Feature Manipulation Engine' and is a data integration platform that allows you to easily connect a large number of applications, transform data and automate data processes. The platform is also often used to monitor and, where possible, improve data quality. FME offers the world's best support for spatial data. Add the desired location component and convert your data the way you want.
FME is offered in 3 versions:
FME Form (formerly FME Desktop): provides all the functionality to run the models built in the workbench.
FME Flow (formerly FME Server): similar to FME form, but with a framework to execute the workspace based on events.
FME Flow Hosted (formerly FME Cloud): resembles FME Flow, but as Integration Platform as a Service (iPAAS).
In a previous article, I discussed the differences between FME Form and FME Flow. This time, I will name the differences between FME Flow and FME Flow Hosted and explain key benefits per platform.
What is FME Flow?
With FME Flow, you buy a licence to run FME Flow within your own infrastructure on one of the supported operating systems. This proprietary infrastructure can be your own 'Datacenter in the cloud' on the Azure platform. You can dress up an FME Flow installation as needed with additional 3rd-party software such as ESRI ArcGIS. Some applications that call for an FME Flow installation at your own organisation:
Manage in-house Oracle or ESRI SDE databases;
Publishing to network shares;
Coupling GIS with ESB within the organisation;
What is FME Flow Hosted?
With FME Flow Hosted, Safe Software offers the power of FME Flow as an Integration Platform as a Service. This 'pay as you go' solution allows you to use FME Flow without the burden of infrastructure and maintenance.
This is a very enticing prospect, and we get a lot of questions from customers about whether FME Flow Hosted can replace their traditional FME Flow installation.
FME Flow Hosted consists of a management environment that allows you to start, stop and scale FME Flow Instances, among other things. Ultimately, these are FME Flow installations managed by Safe Software (the publisher of FME) on Ubuntu Linux, hosted in the Amazon Cloud.
These are FME Flow installations managed by Safe Software (the publisher of FME) on Ubuntu Linux, hosted in the Amazon Cloud.
Some applications where FME Flow Hosted is preferable to FME Flow:
FME data manipulation and analysis on ArcGIS Online;
Integration between SaaS services like Google, Salesforce, Tableau;
Scalable FME Flow capacity as part of an open data platform beyond proprietary network infrastructure;
The benefits of FME Flow and FME Flow Hosted named
Both solutions have their own specific advantages that automatically translate into a 'miss' with the other system.
In the choice between Flow and Flow Hosted, the location of the data to be processed plays a major role. If the intended transformation processes mainly take place between in-house data systems shielded from the outside world, a local FME Flow is the best option. Setting up secure connections between the data and the cloud is complex and does not benefit performance. Also, if additional software components from other vendors are necessary, this can only be done on a private FME Flow on which these components are installed and licensed.
For setting up services on cloud data or connecting between web services, FME Flow Hosted is actually a very simple, scalable and cost-efficient alternative to an in-house server.
Advantages FME Flow Hosted:
No management of the infrastructure, only of the processes you set up yourself;
Unlimited number of engines per server. You pay for server capacity, not the number of engines;
Scalable capacity, both to more and less capacity;
Lives among other Cloud services;
Advantages FME Flow:
The installation is with your own data, within the same secure environment;
Licensed 3rd party extensions possible;
Number of Windows-only file formats if installed on Windows.
Try FME or order directly?
Tensing is a certified partner of Safe Software, the developer of FME. Ordering your FME licences through Tensing will bring you some benefits:
No credit card required;
Monthly billing possible;
Availability Tensing Service Desk for all your questions;
Our FME services always at your fingertips (in both Dutch and English). For example, we can take the FME integration off your hands and you and your colleagues will be trained by one of our certified FME coaches if you wish.
We are here for you! For more information or to order FME licences, visit our FME Software page or request an FME trial period right away.