FME Flow vs. FME Flow Hosted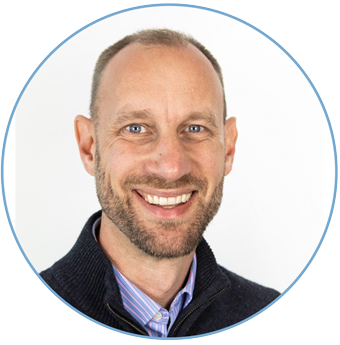 David Eagle
Director of Service Delivery | FME Certified Trainer
FME is the most functional and powerful platform for data integration. Organisations that want to make data-driven decisions and manage their business use FME or should at least consider using it. But which version of FME best suits the processes and ambitions of your organisation?
In this article, I will help you on your way and zoom in on two of the three available products: FME Flow and FME Flow Hosted.
There are three products in the fme platform
For those who are less familiar with FME, here is a short explanation of the platform. FME stands for 'Feature Manipulation Engine' and is a data integration platform that allows you to easily connect a large number of applications, transform data and automate data processes. The platform is also often used to monitor and, where possible, improve data quality.
FME is the enterprise data integration platform that offers the best support for spatial data worldwide. The three parts of the enterprise platform available are:
FME Form (previously FME Desktop): provides authoring functionality to build and run the models built in the FME Workbench;
FME Flow (previously FME Server): built to run FME workspaces, but with a framework to execute the workspace based on events such as triggers or schedules;
FME Flow Hosted (previously FME Cloud): similar to FME Flow, but as an Integration Platform as a Service (iPaaS) fully hosted on the cloud and managed by the team at Tensing.
In a previous article we discussed the differences between FME Form and FME Flow. This time, I will mention the differences between FME Flow and FME Flow Hosted and explain the main advantages of each platform.
Would you like to try FME without obligation? Leave your details and we will send you the link to the desired FME trial download page.

What is FME Flow?
With FME Flow you buy a licence to run it within your own infrastructure, on one of the supported operating systems. This infrastructure can be your own physical hardware on-premise or perhaps your virtual platform, say in Amazon Web Services or Microsoft Azure. You can also customise an FME Flow installation by including additional 3rd-party software such as Esri ArcGIS or some open-source utilities you might need.

Some applications that might require an FME Flow installation at your organisation:
Managing in-house Oracle or Esri SDE database;
Scheduled publication of data to network shares;
Enable the synchronisation of a GIS data environment with online published data;
Conflating data from multiple sources and preparing for a regular publication to a PowerBI hosted dashboard.
What is FME Flow Hosted?
FME Flow Hosted offers the power of FME Flow but as an Integration Platform as a Service. This 'pay as you go' or subscription based solution allows you to use FME Flow without the burden of infrastructure and maintenance. This is a very tempting prospect, and we get a lot of questions from customers about whether FME Flow Hosted can replace their traditional FME Flow installation. If you have the same question, get in touch so we can look at your specific scenario.
FME Flow Hosted consists of a management environment that allows you to start, stop, and scale FME Flow instances, among other things. Ultimately, these are FME Flow installations hosted by Safe-software (the publisher of FME) and managed by Tensing on Linux, hosted in the Amazon Cloud.

Some applications where FME Flow Hosted is preferable to FME Flow:
FME data manipulation and publication to ArcGIS Online (AGOL);
Integration between SaaS services like Google, SalesForce and Tableau;
Scalable FME Flow capacity as part of an open data platform outside of your own network infrastructure.
The advantages listed
In the choice between Flow and Flow Hosted, the location of the data to be processed plays a major role. If the intended transformation process mainly takes place between in-house data systems that are protected from the outside world, a local FME Flow is the best option. Setting up secure connections between the data and the cloud can be complex and might not benefit performance. Also, if additional software components from other suppliers are required, this can generally only be done on a dedicated FME Flow deployment on which these components are installed and licensed.

However, when it comes to setting up services on cloud data or connecting to web services, FME Flow Hosted is a very simple, scalable and cost-efficient alternative for setting up and maintaining your own FME Flow.
Benefits of FME Flow Hosted
No management of the infrastructure, Tensing does that for you, we even proactively monitor it too... you just manage your processes;
An unlimited number of engines per instance. You pay for capacity on the instance, not the number of engines like you do with FME Flow;
Scalable capacity;
Quickly setup an externally accessible service, which actually, as an aside, is a super-simple way of you being able to evaluate FME Flow.
Benefits of FME Flow
The deployment is close to your own data, within the same secure environment;
Licensed 3rd party extensions can be incorporated;
Support for a number of Windows-only file formats (if installed on Windows), unlike with FME Flow Hosted that's only Linux deployed.
Want to try FME or order directly?
Tensing is a certified partner of Safe Software, the developer of FME. Ordering your FME licenses through Tensing brings you several advantages:
No credit card required, use traditional PO and Invoice approach if needed;
Availability of Tensing Service Desk for all your questions;
Our FME services and certified subject-matter experts are always at your fingertips. We can take the FME integration off your hands and you and your colleagues can be trained by one of our Certified FME Trainers.
For more information or to order FME, please visit www.tensing.com/en/software/fme or request a trial directly: https://www.tensing.com/en/software/fme/fme-trial