Get more value from existing GIS data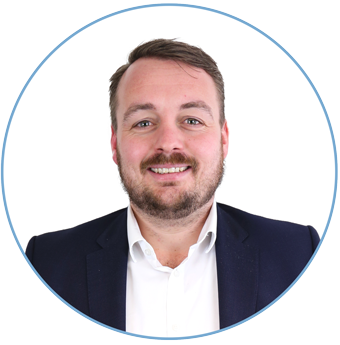 Michael Weggemans
The amount of data with a location component has exploded over the past decade. This offers lots of opportunities for GIS projects in the preliminary phase. Exploring relevant sources can take your project a step further even before the start. My name is Michael Weggemans and I work as a Business Manager at Tensing. In this blog I advocate using as many already available sources as possible.
ArcGIS and FME collectively control most of the geographic information systems market. Get these software packages out of the box and your GIS needs are met. At least, that's the theory. Practice is more recalcitrant. Many GIS-related requirements are customized. Every organization has a different situation and needs a different setup. This makes it tempting to reinvent the wheel, to start from scratch when it comes to data.
Reusing GIS data
I recommend doing a round of data shopping first. There are lots of sources of valuable data. The ArcGIS Living Atlas, the National Georegister and PDOK (Public Services on the Map) are common examples of GIS data sources that are widely known in industries that work with a GIS. But there is much more, at all levels of government. For inspiration, take a look at the Interactive Maps of the Municipality of Amsterdam, the Map Overview of the Gelderland Province or that of the Department of Waterways and Public Works. In addition, universities also have a lot of interesting data that you can use freely.
Image: the AHN (Actueel Hoogtebestand Nederland)-viewer. Text continues below the image.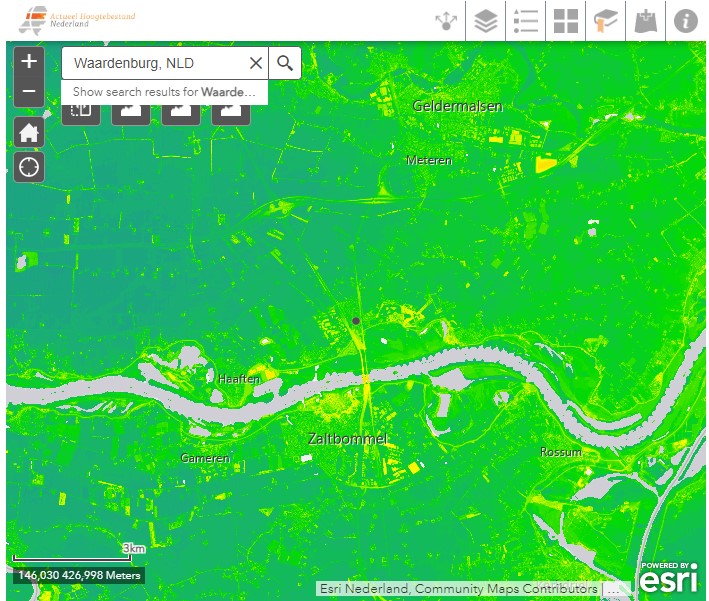 The amount of available geography data has increased tremendously over the past decade. This offers a lot of opportunities in terms of reuse. You just have to find the resources. It's definitely worth getting inspiration before moving forward with your GIS project. Tensing's GIS consultants also try to strive for reuse of sources as much as possible. Our big advantage in this is that we have done a lot of GIS projects for various governments and utilities. Thanks to this experience, we know our way around the forest of geographic data sources very quickly.
The reuse of data sources ensures that your focus is on optimizing your frontend. The digital map where it all ultimately revolves. You can fully custom develop a new application without creating an entirely new data stream. Let me call it very good old wine in a brand new bag.
More sustainable work thanks to data reuse
A decade or so ago, I regularly heard in the office, "we need to go paperless." After all, paper costs trees. If we just do everything digitally, it will be more sustainable, was the conclusion at the time. Nowadays this discussion is held with more nuance. Printing everything is not good, but servers and data centers also consume energy.
As a sustainable company, we therefore like to think along with our customers about countering duplicate resources. The better our customers cooperate on data, the less storage capacity is needed for data that has nothing new to offer.