Gert-Jan Boos
FME Technology Specialist
Since August 2017 I have been working at Tensing as an FME Consultant.
Schiphol
I am currently employed at Schiphol as an FME specialist. I am part of the SGIS DevOps team. This team provides its (internal) clients with a GIS platform based on ESRI and FME. Thanks to the smart use of a combination of FME, Python and ESRI products, I am able to develop creative and targeted solutions.
Career
At a young age I had a strong interest in technology, particularly computers. For example, I was already active as a "system administrator" in elementary school where, among other things, I installed an (old) 14k4 modem in the principal's computer, which allowed her access to the internet.

As a student I started a bachelor in Spatial Planning at Wageningen University. Then I continued with the "Master of Science in Geo-Information Science" at the same university, where I acquired broad knowledge of GIS, Remote Sensing and Data Science.

After graduating, I started working at Atos. On behalf of this employer I worked for Rijswaterstaat for about three years. FME played a major role in the development process, of which I was a part, thus allowing me to gain a lot of knowledge and experience in developing FME solutions.

Tensing
At Rijkswaterstaat I got to know many of my Tensing colleagues. I was impressed by the positive stories I heard about Tensing — in particular, the entrepreneurial nature of the company. The opportunity Tensing provides for personal development really appeals to me.
Leisure
In my spare time, I stay busy with gardening (I even rented an allotment garden to grow vegetables) and enjoy walking, cooking, watching films, and listening to music. I also like to play with home automation and technical gadgets such as Arduino. And, of course, I also like going out and having fun.
Future
In the future I want to continue to grow as a GIS professional. I am convinced that Tensing is the right place for me to achieve that.

I also think it's important to keep learning new things. For example, I am currently very interested in issues such as Data Science, Internet of Things, Real-Time and BIG Data. I expect to be confronted with this at Schiphol in the near future. I think it would be great to work on FME solutions to such challenges.

Esri Certified Professional

In elementary school, I was already active as a kind of system administrator, where among other things, I installed an (old) 14k4 modem in the principal's computer, which allowed her access to the internet.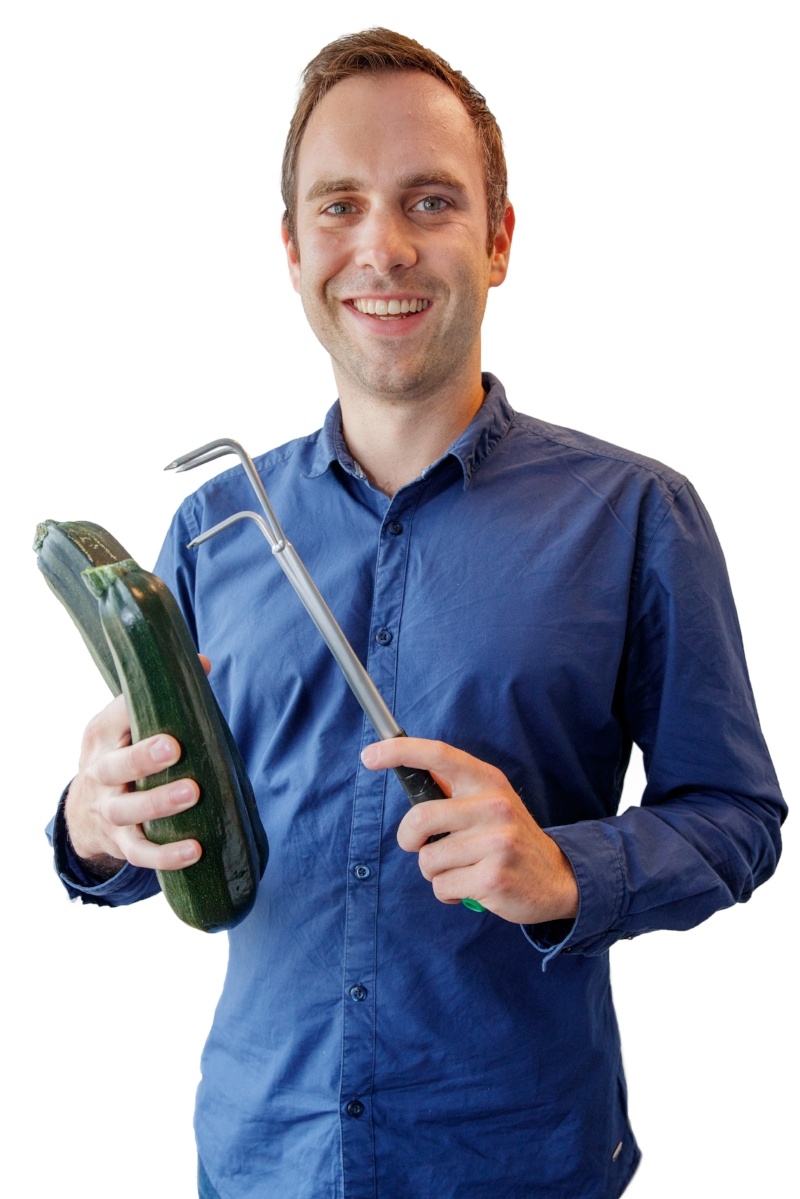 Gert-Jan Boos
GJBoos@tensing.com