FME Desktop: integrate and transform data the way you want
FME Desktop is used for data translations and transformations at the desktop level. It has various components and functions, all with one goal: to let you integrate and transform your data exactly the way you want to.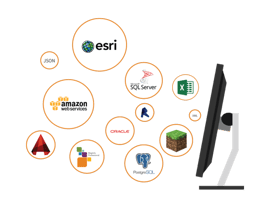 Hundreds of data options by 450+ supported formats and applications;

Custom transformations with FME transformers;

Sleek visual interface and easy to use;

Preview data changes.
FME Desktop consists of a number of different tools and applications. The two key applications are FME Workbench and the FME Data Inspector.
3 reasons to choose FME Desktop
Some good reasons to choose FME Desktop above an alternative platform: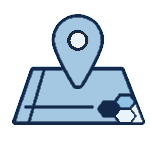 Best Support for Spatial Data
FME has been built to understand spatial attributes and therefor is the best data integration platform to support your spatial data. At Tensing we do a lot with Spatial Data and we love FME for making our lives so much easier. FME supports formats like point clouds, vector shapes, 3D and raster imagery and excels in understanding ie. coordinate systems and elevation attributes.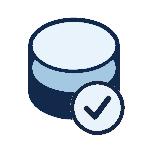 Data Validation Capabilities
FME contains great data quality transformers which you can use within your workflow to validate your data at any step of the process. To make things even better, FME will help identify certain data issues and indicates how to fix it. This will increase your data quality.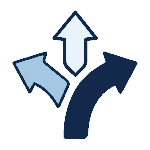 FME Desktop can scale with your needs
When you want to take more out of your data, in example to create advanced data workflow, it is possible. Just upgrade your FME Desktop with FME Server or FME Cloud and you are ready to go. Now you can schedule your workflows, automate them by setting triggers or turn them into self-service integration tools.
Order your FME Desktop License
If you purchase FME through Tensing, you benefit from a perpetual license. Below prices are for a one-time purchase. In addition, we provide maintenance in the first year after purchase. We offer the Desktop License in a fixed and floating solution. A fixed license allows you to run FME Desktop on a single computer, while a floating license is shared by several people.
If you have other questions, visit our FME question and answer page. Take a look at the versions and prices below.
Try FME without obligation!
Would you like to experience the FME platform without paying for the software? Then start the FME trial period! After 30 days, the trial ends automatically without further obligations.