Jeroen Smal
Esri Technology Specialist
Background
My name is Jeroen Smal (1984) and I have been working as a GIS specialist at Tensing since March 2019. From a young age I have been busy with cards. I always drew maps of my own design and collected old maps and atlases.

Originally I have a green background (Larenstein, Nature and Landscape Technology, 2005). After my studies I specialized in the Geo domain where I have been working ever since.
Career
In recent years I have gained extensive experience within the provincial sector, in particular with ESRI and FME. Here I discovered that I am a good link between technology and the end user. You can come up with the nicest solutions, but as long as the end user cannot get along with it, you are nowhere and it goes beyond its goal.

In 2019 I made the switch to Tensing because here I have the opportunity to develop further in my field and in particular the technical part. You are also a part of the team.
Hobbies
In my free time you often find me in nature, nice walks and spotting nice animals (at the moment I am mainly concerned with dragonflies and butterflies). I also like to read a book (especially Fantasy) or go to the movies. Furthermore, I recently found my love for LEGO again. Building a beautiful set together with my wife.

At Tensing I have the opportunity to develop me further in my field.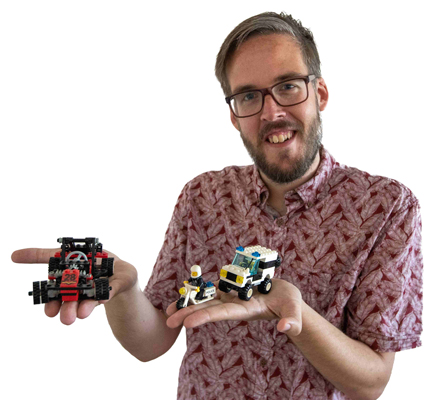 Jeroen Smal
JSmal@tensing.com